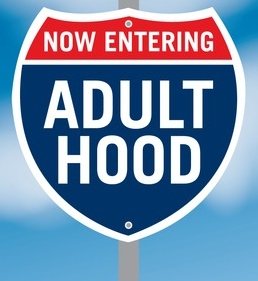 "You lose and lose and lose; then maybe you win."
---
When you're young, everyone tells you about how adulthood will pan out, Yet it does not quite amount to the struggle when you do become and adult. You're told you have to work to become the person you want to be. But when you're actually working to be that person, then you see it first hand. And you start to ask questions you never thought you would find yourself asking. Questions like, "Are humans really built to work like this everyday?" "I want a one dollar McChicken from McDonald's; you mean to tell me I need a full-time job for a one dollar sandwich?" And with all the questions you ask, hopefully you're able to come out on top. Yet so many don't come out on top.
So inevitably, what is lost from your climb to success. In my opinion, when all you're doing is working, then a bit of innocence is lost. You lose some humanity, as well as you becoming a little less empathetic person. You go from caring about the loved ones around you to what's in it for me. And that's when even more of you is lost. But why are we like this? Well, it's because of how man constructed society.  Humans evolved to live on this planet, but not to necessarily work all the time. But we also needed to construct the world to keep everything in order also. So part of that keeping order was building economies. And as a driver in these economies, jobs and a marketplace of buyers and sellers.
So now, society is situated around attaining a living. Yet we are not happy creatures; more stressed than anything. But we continue on because there is this held belief that there is light at the end of the tunnel. We wake up every morning giving thanks for another day on Earth. But how content are we really? Maybe this is the reason we cling on to other aspects of society, like religion or having social lives. Or even maintaining monogamous relationships. It gives a real human existence outside the hustle of our work lives. Because a vast majority of our lives is predicated on what we do for a living. So it's tough when we don't have anything going on outside of work.
In the end, the older we get, the more we lose ourselves. And when I say ourselves, I don't mean our self-respect. I mean this small amount of humanity that we lose. I think this is why we sometimes place ourselves around charities. We give back because it gives us what we lose through so much struggle in life.
---
https://www.facebook.com/groups/1777548702458281/
https://www.indiegogo.com/projects/freedomless-speech/x/11885908#/
https://faheemjackson.squarespace.com/ (PERSONAL WEBSITE)
https://www.facebook.com/fjacks063 (FAN PAGE)
https://www.amazon.com/s/ref=sr_nr_n_0?fst=as%3Aoff&rh=n%3A283155%2Ck%3Afaheem+jackson&keywords=faheem+jackson&ie=UTF8&qid=1492966094&rnid=2941120011   
@fjackson12345 Instagram
@2320howe Twitter