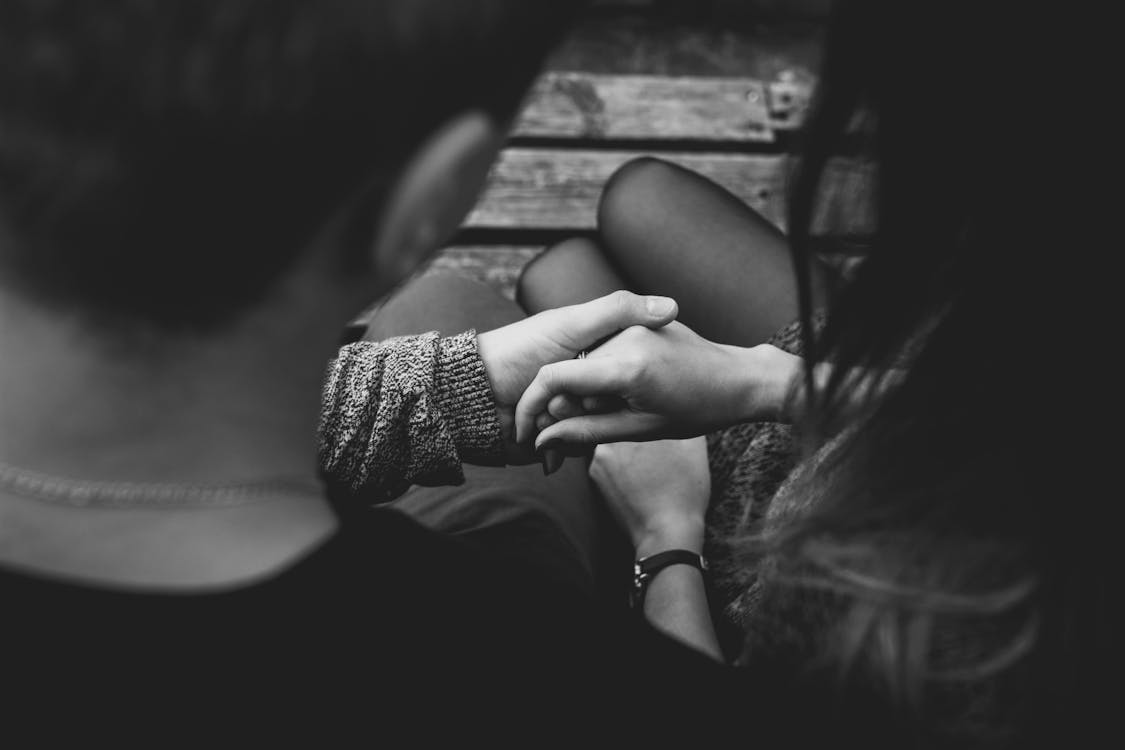 "Am I your first choice or last result?"
---
Comedian Chris Rock had a very funny joke directed at men. He said, "You ever catch your woman looking at you, but not saying nothing." "It's because you aint her first choice." That joke resonated with so many people in relationships. But is there something deeper to that joke that we are not looking at that we should? Are we hearing a joke as men that makes us feel a little more uncomfortable the more we listen to it? I myself developed a theory as to why this might be more disturbing than funny the more we read into it. And the disturbing aspect of the joke is a pill that is hard for a lot of men to swallow.
Men have this stoic, fearless, unemotional, unapologetic aspect to us. We are supposed to be so big and strong. Then when we experience hurt from a woman, the real human element that is us emerges. We never want to think of another man with the woman that we are in a relationship with; must less her actually doing it. We think and at times we know that we cannot be replaced until we are replaced. And that's why Chris Rock's joke about us not being first choice kind of stops us in our tracks. We want to believe we are the first choice since she is in the relationship with us. But here is my theory.
My theory starts like this; if a woman dates nine six foot four guys, nice body, beautiful hair, amazing smile, and highly viral, then switches it up. She now is in a relationship on number ten with a guy who is five foot seven, average body, rugged looks, and average sex drive. What was it about those other guys that brought her to this one man? There is something about this five seven guy, that those other guys didn't have going for them. So she settled for the five seven because what he has that is stable trumps the other nine.
Now, here is the idea of not being first choice. Sorry Mister Five Seven, but you are not her first choice. Those other guys are the first choice, but what you have she needs in her life. But those nine guys were her wants in life. She really wants Mister Five Seven to be Mister Six Four, but Mister Five Seven isn't. So she must make a decision, be with what is stable, or what is not, but her wants are met. The needs are from Mister Five Seven. So now she has to stare at what could have been if only Five was born Six.
And in the end, that's what the stare is about. I wish you were what turns me on naturally and not what I have to learn to love. Learning to love takes times and it is a long arduous path. What is natural is instant. What's crazy about the universe is that what you need in life is not always what you want. And what you want is not always the best thing you need in life. But if you can find your needs being met, and above average wants, you're talking a great relationships.
---
https://www.facebook.com/groups/1777548702458281/
https://faheemjackson.squarespace.com/ (PERSONAL WEBSITE)
https://www.facebook.com/fjacks063 (FAN PAGE)
https://www.amazon.com/s/ref=sr_nr_n_0?fst=as%3Aoff&rh=n%3A283155%2Ck%3Afaheem+jackson&keywords=faheem+jackson&ie=UTF8&qid=1492966094&rnid=2941120011   
@fjackson12345 Instagram
@2320howe Twitter