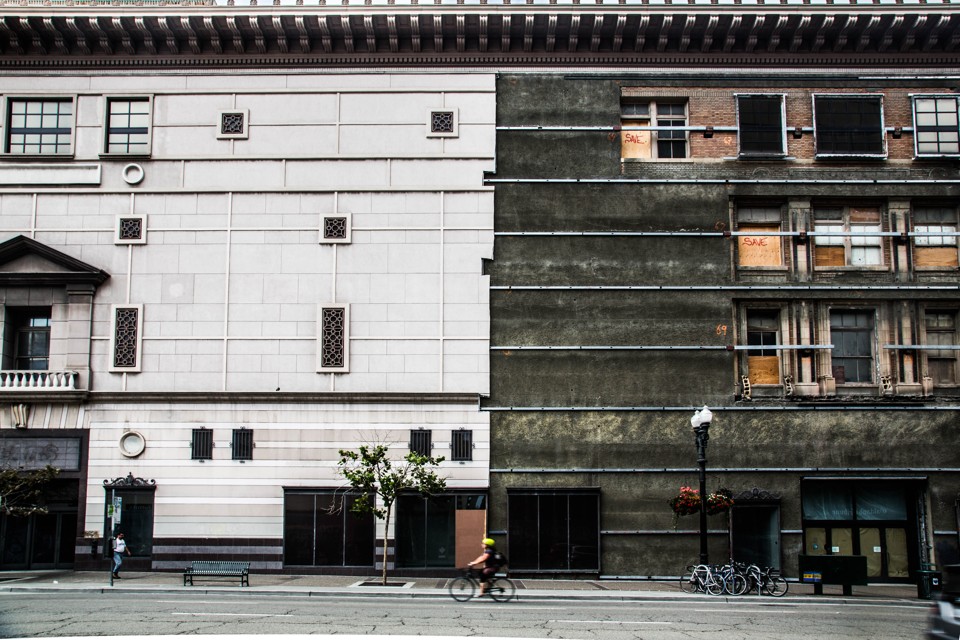 "Ever get the feeling they hate as well?"
---
The United States have always been a place of constant conflict. No matter if it were related to ethnicity, religion, or gender. We have had these various social issues going back to when this land was under the control of Great Britain. But in today's society the issues have been just as social, and directed at our new commander in chief. Since Donald J. Trump was elected president, there have been constant protest against him. The most recent controversy was last week when comedian Kath Griffin was pictured with a headless bloodied-face Trump. She has not only lost her CNN New Years Eve gig, but also a few sponsorships. But, pertaining to the people who dislike him, you ever get the feeling they are dishonest as well.
And when I say dishonest, I mean as it pertains to the same reasons they dislike the president. Trump is disliked for a number of reasons, but a few stick out the most: racial, gender, and religious. So are the people who hate him for these reasons, are themselves against the very groups that they accuse him of not liking. I pride myself on being a little more liberal than conservative, but I get the feeling the liberals are no different. I get the feeling that these liberals dislike Trump because they are afraid of their own disdain for groups poking through. What do I mean by their own held feelings about certain groups.
Well, for starters, the racial aspect of America. And when I say racial, I am obviously not pertaining to the human race, but more so how we use racial socially. You have these liberals that don't like Trump, yet they are gentrifying Black and Latino areas, moving out groups. They are not built on keeping people and preserving culture. They remove the current culture, and adopt their own in the name of cool or trendy. Like changing the name of parts of Harlem to SOHA or Washington Heights NYC to Upper Manhattan. Yet these are the people with anti-Trump signs. They can't see that they are the same as him, maybe even worse. They attack him for language, but their actions are far more detrimental.
What about the religious angle people on the left try to take. He is seen as xenophobic as it pertains to Muslims. But when I walk into the airport, even before Trump ran for president, people get uncomfortable with Muslims. And when I say uncomfortable, I mean the attire they sport. Mainly how the women are expected to dress. But the moment he comments on it, people get upset. But when I see the discomfort from people, it throw me off because he is supposed to be the xenophobic one. Not the liberals, they should embrace the diversity of people. Yet, there is something that is triggered when Muslim women and men are around wearing traditional garb. But what about the gender conversation?
In the United States, gender has always been a debate. But when Trump was caught in conversation regarding women, it became that much more controversial. It even prompted women in fashion to not sit next to his daughter Tiffany because of him. But then I started to think, don't the fashion industry get criticized each year for campaigns that place unrealistic physical expectations on young women. Or the fact that they push against the use of women like Ashley Graham, a plus size model, on ad campaigns. That hypocrisy is something they have to be willing to shift as well. Can't attack him, and continue to push into young women's minds that they are not good enough because their bodies don't look a certain way.
In the end, you are going to always have people who tell you not to do something, that they do themselves. We all use the excuse, "You're held to a higher standard." And that is true, but you're also held maybe not to that equal standard level, but more so to that standard obligation. Meaning you shouldn't be doing it, but he really shouldn't be doing it. So on a scale of one to ten, he is a ten, but you're still like a two or three. Don't use someone else's standard as a means to be rude yourself. If you feel he hates Muslims, don't get uncomfortable around Muslims for that same reason. Attack is meant for things that he does that we don't deem acceptable. Because a leader represents your country. Yet, if we are just as uncomfortable as Trump, he actually does represent the sentiment of the nation.
---
https://www.facebook.com/groups/1777548702458281/
https://faheemjackson.squarespace.com/
https://www.amazon.com/s/ref=sr_nr_n_0?fst=as%3Aoff&rh=n%3A283155%2Ck%3Afaheem+jackson&keywords=faheem+jackson&ie=UTF8&qid=1492966094&rnid=2941120011 
@fjackson12345 Instagram
@2320howe Twitter