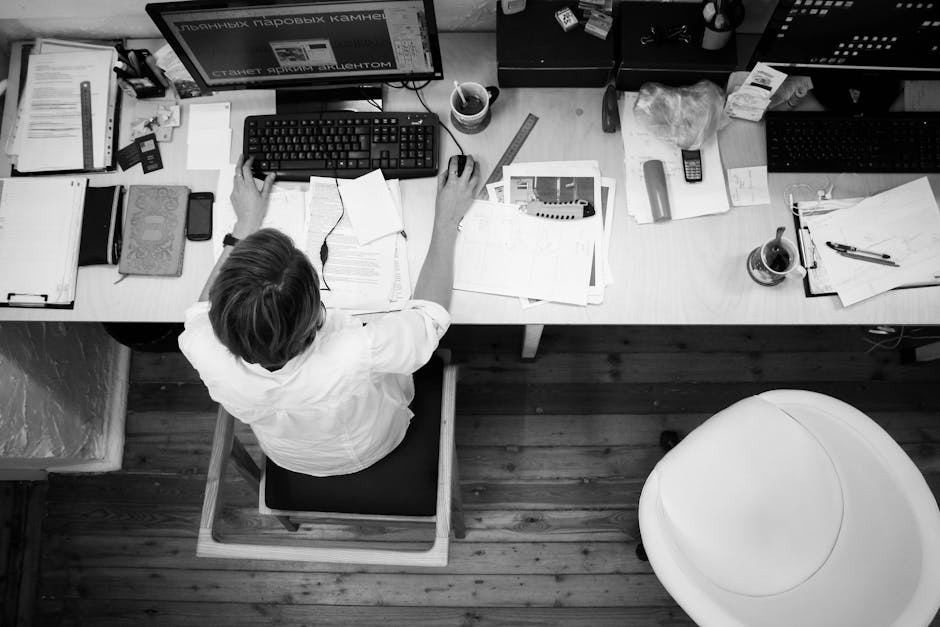 "Find something else and fast."
---
Ever get the feeling like the job you're working is a road leading to nowhere? That feeling you get when you've been somewhere for far too long. That feeling when you need a change of scenery. That feeling where everyone's face is starting to become too familiar and you need something new. Where the pay is just not good enough. A place where the supervisors are just far too difficult to work for everyday. These are all the feelings of someone who is in dire need of a new job. So what must you do to combat your situation? Well, for starters, you have to put yourself in the right mind frame.
And what does that mean to put yourself in the right mind frame? That means to try not to get too down on yourself. This will create anxiety and depression within, and cause you to not even attempt to do better with your life. You'll come home everyday, with the thought of hating your job, just to go to sleep and come back to work the next day. Which leads me into the next steps you must take. Putting yourself in the know of whatever it is you want to attain in this world. So many people might hear me say the know. And they'll say in return, "What the hell is the know?" And the know is whatever it is your're seeking to have that you already don't have in life. Sounds difficult, it is if you are not in the right mind frame or lack self-awareness to put yourself in the know.
For example, if you are an Administrative Assistant and want to become an Executive Assistant, what steps do you take. Well, in society today, we have so much access to so much information, that libraries have become obsolete. Now, you can Google anything you want to learn and actually learn it. Some may say, I don't have access to a computer. And you would be wrong, it's called a cell phone. For me, I want a career as a writer, so I started this WordPpress Blog. And there are days I could not get to a computer, and typed out my blog posts from my cell phone. When you want something you'll find a way.
I heard a motivational speaker tell a girl on a talk show that your dreams are not important to you. Because if I told you to meet me at a certain location and time to be there; where $10,000 was awaiting you'll be there. He said that's why procrastination is not real. It's just your dreams are not important to you. Which brings me to the next step that people need to take, and that is chase your dreams not someone else's dreams. I heard radio host of The Breakfast Club, Charlamagne tha God say "F" your dreams if it's not your dream. At first it sound aggressive and rude, but looking closer it made sense through his explanation. Because usually our dreams are from what someone else's success has become. And it's usually not our dream.
And that's what it is all about in the end. Being in the right mind frame, putting yourself in the know of what you want, then executing your dream not another person's dream. But even with my explanation, there are people who will still look over the information. They will remain sleep, and ignore all of what you have said to them. And those are the people who never find there way, and become stuck in life, never accomplishing anything.
---
https://www.facebook.com/groups/1777548702458281/
https://www.indiegogo.com/projects/freedomless-speech/x/11885908#/
https://faheemjackson.squarespace.com/ (PERSONAL WEBSITE)
https://www.facebook.com/fjacks063 (FAN PAGE)
https://www.amazon.com/s/ref=sr_nr_n_0?fst=as%3Aoff&rh=n%3A283155%2Ck%3Afaheem+jackson&keywords=faheem+jackson&ie=UTF8&qid=1492966094&rnid=2941120011   
@fjackson12345 Instagram
@2320howe Twitter