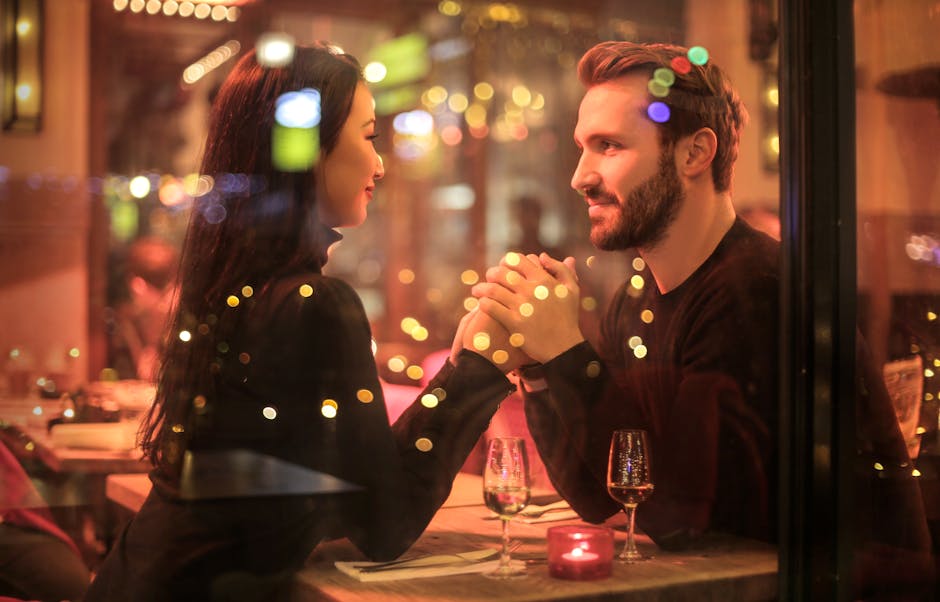 "Where have we gone wrong?"
---
dating norms
In life, we all want to meet that right person. But in a society where so much has changed, how do you go about meeting that right one? Because dating is not what it used to be in the old days. There was a process one had to go through before you were able to date. And that process always by way of the man getting grilled.
You had to qualify yourself for a date with a woman before even actually really getting to know her, but her family. That's right, mom and dad had to have the final say. And then you were able to go on that date. And don't even think about asking for sex. You were lucky to get  peck on the cheek, if that much.
process of the past
When you look at the past the steps you had to go through as follows:
Introduction
When you were a guy interested in a woman in the distant past, you had to first introduce yourself to the girl's parents. Mainly, you had to let the girl's father see you. And that doesn't mean a date, it just means you're interested so he knows.
Parental Discussion
Here is the part where the girl's parents sit her down and they have a discussion with her. Asking her questions regarding who the boy is, and where is he from. Sometimes the girl acted as if she didn't know, but she knew. And that would lead to the next step.
Parental sit down
This is the part where the boy is sat down in the house and asked a series of questions. Who is your kin? Where do you live? What does his parents do for a living? What is his intentions?
Parental Permission
And finally you get a chance a to go on that date, but you first have to get it cleared as the guy with your family. And they have to assess if its ok as well.
Date Night
And finally, the date night. Which is not really a date night because it's at a well lit place. Usually you're eating at a diner where there are people who know your family. And there is a time restriction for how long you be out.
the new norm
The new ways in which we date have taken on new meaning. Now online dating is all the rage, and you don't have to meet a woman's family. You just have to approach and if she is with it then, what the hell, you guys date. Only problem is that women come in contact with more problem today because of the changes.
Whereas you had to meet dad in the past, that doesn't exit today. But things always change and take on new meanings. And dating is no different; but what will inevitably come of all this change.
---
My Personal Website: www.faheemjackson.squarespace.com
Instagram Me: @theefaheemjackson
Twitter Me: @2320howe
Medium.com/@faheemjackson
Tumblr Me: @fjackson44