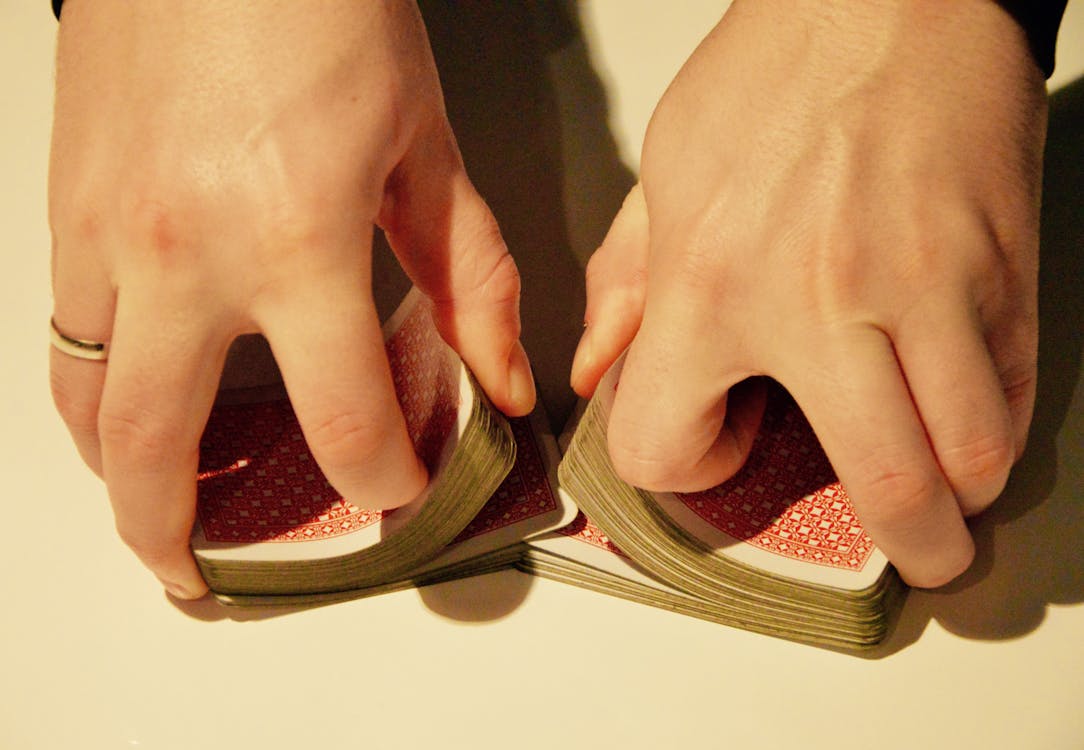 "You might have been dealt a bad hand; use in to your advantage."
---
Some great advice for life, is that no matter what your economic, social, academic, ethnic, gender background, you can overcome a bad situation, At times we feel like all hope is lost for the future. But little do we know that we may be in a better position than we realize. Like me for example, I grew up below the poverty level in the United States. But does that mean I have to always be in that position in my life. You can tailor make life to move yourself out of your current situation. Problem is that most people have a hard time moving themselves out of their bad positions.
See, in earlier posts I talked about putting yourself in the know. And most people say, "What is the know?" "The know of what?" I say, "Whatever it is you're attaining to have in this world." So many people want something out of life, such as a paycheck. Yet they don't quite understand what it is they have to do to get there. They'll say," I need a good paying job that makes good money." That sentence has no clear meaning to it. You have to know what career interest, what title, what pay range, and what time it could potentially take to get there. And this requires having a certain level of self-awareness. Lacking an understanding of self will make it hard to navigate the know. Because you don't know what you're good at, if anything at all.
So what do you have to do, you have to test out different things in life. For me, I tried multiple things before I realized I wanted to be a writer. I said to myself, "Faheem, you're going to be a doctor." Then I realized I don't have the patience to deal with patients. So next I said, "You're going to be an attorney." And envisioned myself in a court room standing before the judge and jury. Then I realized I could never get a guilty person off or send an innocent person to jail. My big break came when I said that I would go into the business field, which is broad. And it wasn't until I went for my MBA I realized I wanted to be a writer. Initially it was not knowing what I was doing, if ever I would be successful, but I knew I loved it.
The more I wrote, the more I became comfortable with talking about myself. And I don't mean being into myself. I mean debriefing information, and being more transparent than before in life. So what did I do, I realized I had something, and could make it into a career. So since the year 2013, I have been writing screenplays, blogging, and my books. So what does all this have to do with making my own luck? I am putting myself in the know by researching, and continuing to learn to write. Making those moves to understand the career for you and knowing what you're good at it. And also knowing when to make appropriate adjustments to the things you write. Because you're not going to know everything, especially in the initial stage, yet you have to develop a feel for when things are going right or wrong.
See, in the end, you can make your own luck. You just have to be willing to put yourself in a certain mind frame. And with that mind frame, you start to understand and develop a sense of self. Once you know yourself, you can pursue your career endeavor. This way, you're being not vague about what it is you want. Sadly enough, a lot of people will never find what they're good at in life.
---
https://www.facebook.com/groups/1777548702458281/
https://www.indiegogo.com/projects/freedomless-speech/x/11885908#/
https://faheemjackson.squarespace.com/ (PERSONAL WEBSITE)
https://www.facebook.com/fjacks063 (FAN PAGE)
https://www.amazon.com/s/ref=sr_nr_n_0?fst=as%3Aoff&rh=n%3A283155%2Ck%3Afaheem+jackson&keywords=faheem+jackson&ie=UTF8&qid=1492966094&rnid=2941120011   
@fjackson12345 Instagram
@2320howe Twitter