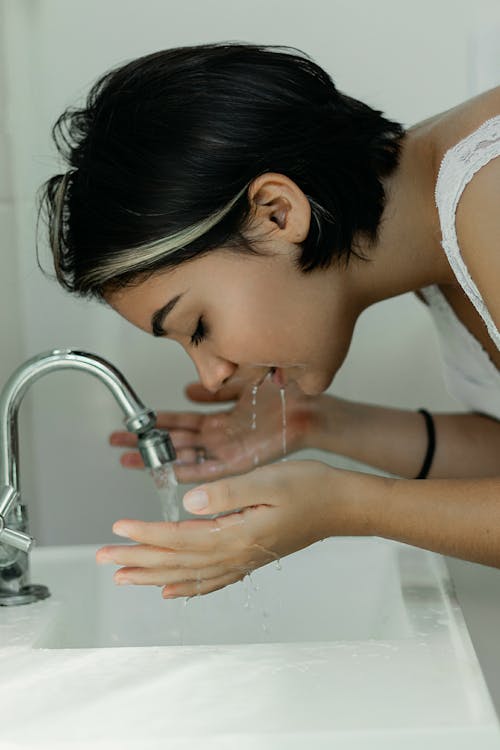 "Washing the body."
---
daily regimen
When I go home each night after work, I hop in the shower, then shower when I wake up. So that makes two per day, sometimes three depending on the activity. Why, well some of you might think it's about the body smell. But me I think about the health associated with showering. As a man, there are places on you that can gather dirt if you are not getting the daily showers you are supposed, as well as women. I don't want to gross anyone out, but, if you don't shower regularly as a guy, you can develop the dirt between the thigh and the genitals. This caked up dirt is grim that comes from you not having the two showers per day especially in the summer, when you might need three.
watch the food you eat
If you are consuming certain foods, it will effect the way you smell. And no one really would truly want to believe this, but it's true. If you are eating fast food all the time like McDonald's, you will develop a smell from the food you eat. You also will start to develop a breathe smell as well. So, if you plan on being alone in your personal life, then fine, smell how you want; oh yeah and being unemployed. But otherwise, you might want to think about freshening up. But back to the food, eat foods that are more fresh like I don't know, fruits and veggies. You like eating meat, fine, then baked chicken breast are better to consume than fried chicken.
"reach" for the stars
Let me just be straight forward, you have to get deep in all the crevasses. And when I say that, I mean, bending over and digging in those hard to reach places and if you're a guy like me, lifting, "wink wink" certain things wiping underneath. And you want to scrub those areas, not wash. You scrub because you have to take into consideration that scrubbing gets rid of bacteria. But the reach areas don't stop at shower, you have to reach in areas after with oils also. And that is something that I do, after the shower rub my body down with proper oils and maybe a dab of powder in certain areas. Oh yeah, wear certain underwear when you dress. And yes, I know all this sounds excessive, but it's not. Living in New York City, you're constantly around large crowds so you are aware of smells in this city.
---
Personal Website: http://www.faheemjackson.squarespace.com
Instagram Me: @theefaheemjackson
Twitter Me: @2320howe