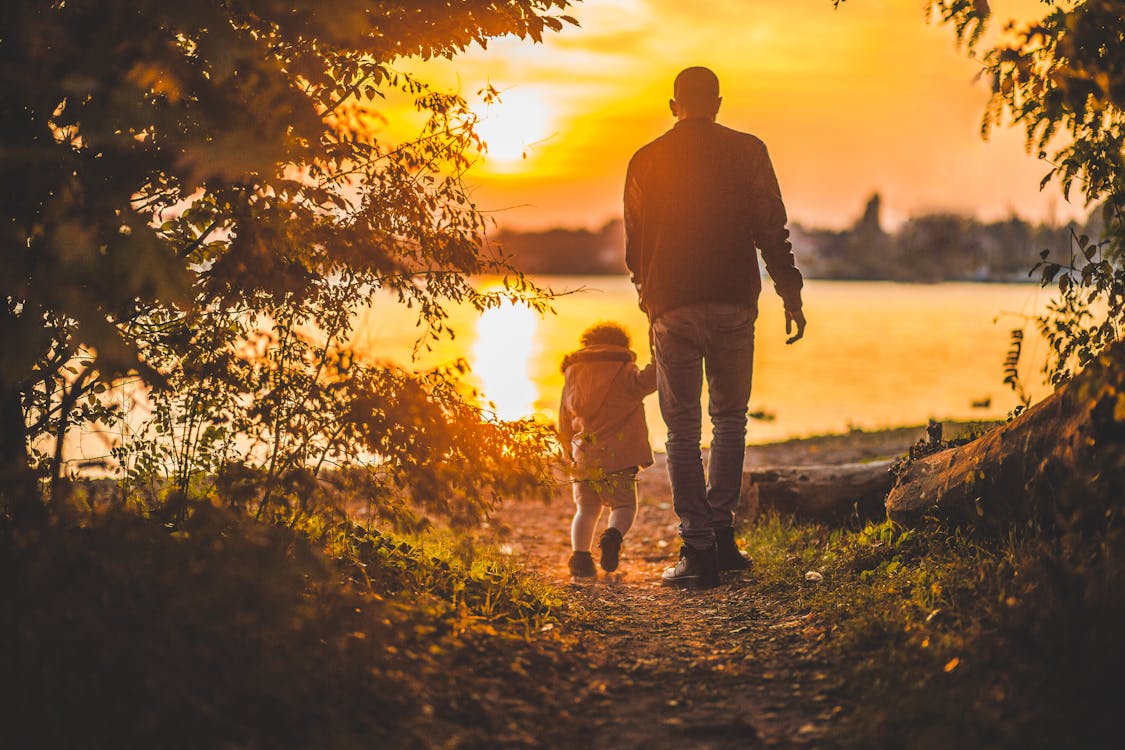 "I may not have children, but what a feeling it must be."
---
Today is the day we celebrate all the fathers in society. The men who are the protectors of their families. The ones that awaken early in the morning and arrive home late into the evenings. But now I ask the question to you; what does today to mean to you? What are some thoughts that come to mind when you think about father's day? And that does not necessarily have to be your father. It can be a grandfather, cousin, uncle, or even a sibling. Who in your life has influenced you that deserves to be celebrated on this day? Let me explain how each of these men are deserving of this title as father.
How about a sibling, how does a sibling effect you by them being a father? I have not had this privilege given I have two sisters, but there are people who have siblings that impact them. For example, you want children and you have an older brother or younger brother with children. Their relationship with their children may rub off on to you choosing a mate to have children with in your life. You might say to yourself, "I want to have children with a man who is a father like my brother." Well, what about men you know who are related to you such as your uncles.
That makes a lot of sense, uncles are siblings to your parents or your grandparent's siblings. Usually your parent's siblings are a good gauge for influencers in your life as fathers. If you didn't have your father growing up, your uncles, who generally are your parent's siblings may be able to step in and assist you. Especially if you are a boy growing up. Your uncle could be pivotal in your development as a young man in a life where you are growing up without a father figure. Yet, there is still one more person that is an important father figure in life, and that is your grandfather.
Grandfathers who have been through the majority of life. They know and understand the full road ahead of you, especially as a boy. They can prepare you for manhood. And as a girl, give you a good overall feel for the type of family man she should want as a husband. You're able to gauge how great this man is by watching the offspring of him. The children, grandchildren, who have come from this person. The love and respect that people have for this man. He is a perfect embodiment of what a young boy would like to be and what a young girl want to marry. But of course, last but not least, your own father.
We always talk about the woman carry the baby in her womb. But what about the connection fathers have with their children. What about the fathers who understand their job is to prepare their sons for the world ahead. Or how about the girls who are going to most likely use her relationship she has with her father as a means to choose a guy for herself. And having these children as a father, you can learn so much from them. These children teach you how to be young again. Your sons interest themselves in your hobbies you onced loved as a young boy. And your daughters teach you how to love much more than you do now.
See, in the end, a father is more than just the initial process in the child birthing stages. They are important and pivotal all throughout the life of a child. And a kid or children raised with a strong father, it manifest itself in how they make decisions as they get older. Which is why you should involve yourself in their lives as much as possible. Because can you never get those times back not spent with them.
---
https://www.facebook.com/groups/1777548702458281/
https://faheemjackson.squarespace.com/
https://www.amazon.com/s/ref=sr_nr_n_0?fst=as%3Aoff&rh=n%3A283155%2Ck%3Afaheem+jackson&keywords=faheem+jackson&ie=UTF8&qid=1492966094&rnid=2941120011 
@fjackson12345 Instagram
@2320howe Twitter