"I want love by choice not force."
---
In America today, more than ever we are stressing the tolerance of other groups of people. People who you may not agree with, yet you leave them to their own devices to be them. Me on the other hand, I have a different view of the topic at hand. Me myself, I would rather be accepted than to be tolerated in America. What is the difference between being accepted and tolerated? To accept someone is to celebrate them in all they have to give. To tolerate someone is to only accept them by means of force. We push people to have tolerance while acceptance is more pure. Why is this so important today?
Because with the introduction of our new Commander and Chief Donald J. Trump, people feel like he's very insensitive to certain ethnic groups. Mainly people in the Middle Eastern communities and Hispanics. But when I hear people say that they tolerate a group of people it's still similar to saying you're not fond of a group of people. Now, let's not get that confused with hate. Notice I said it is similar, but not the same. And I say similar
because the similar reasons he disagrees with a group is the similar reasons why people tolerate a group. For example, he says we need to vet countries where radical Islamic extremists are coming from entering the United States. Then people say I disagree with how Islam treats it's women, yet I tolerate their culture.
You're similar in that your feelings toward them are strong, maybe not on his level, but it's there. It's harder to say you accept Islam because you do disagree with some of its principles. Yet no one wants to think they agree with him on any level. But let's be clear, is it people who accept and or tolerate communities that they gentrify. No, the goal is to remove those living their and make way for their families. This is on par with the same racial sentiment you're accusing the president of conducting himself in, in our country. See, I have a different perspective on the whole acceptance versus tolerance belief. Like I said before, I would much rather be celebrated because it's pure.
Now here is something interesting I can share with you regarding the acceptance. People treat you in the manner in which not only you carry yourself, but how you think someone else sees you. So you are hurt when not accepted because you've based your identity off of someone who ultimately does not respect you. And if you're seeking validation from someone that does not respect you, they'll see it and use it against you. Still, people fight for the tolerance. Then again, is all tolerance bad? Am I looking at this tolerance word with too much conviction? Let's analyze the other side.
Tolerance is me not accepting something you say or do, a practice you are conducting yourself in, but I can still respect you enough to not hate you. Meaning, I believe you can be tolerant to gay marriage, yet not hate gays. I don't believe you should have the choice in them getting married and I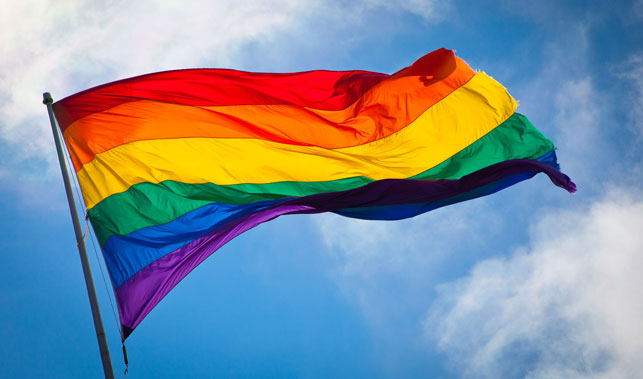 don't condone violence against someone living how they choose to live. But I don't think we should live in a society where are forced to agree. And as long as we can disagree and continue, there is nothing wrong with opposing. Now, with that viewpoint you won't reach everyone, but as long as people know where you stand, that is key.
In the end, knowing where people stand is the tough part. We live in a country where everyone says the right thing. And a lot of that comes from fear of losing something. So we are becoming a nation where we teach each other how to lie to one another. I don't want you to lie about how you feel toward me. And if you don't like something, express your right to not be involved in what the person is doing. Because using means of force will only result in more conflict and further alienation.
---
https://www.facebook.com/groups/1777548702458281/
https://faheemjackson.squarespace.com/
https://www.amazon.com/s/ref=sr_nr_n_0?fst=as%3Aoff&rh=n%3A283155%2Ck%3Afaheem+jackson&keywords=faheem+jackson&ie=UTF8&qid=1492966094&rnid=2941120011 
@fjackson12345 Instagram
@2320howe Twitter