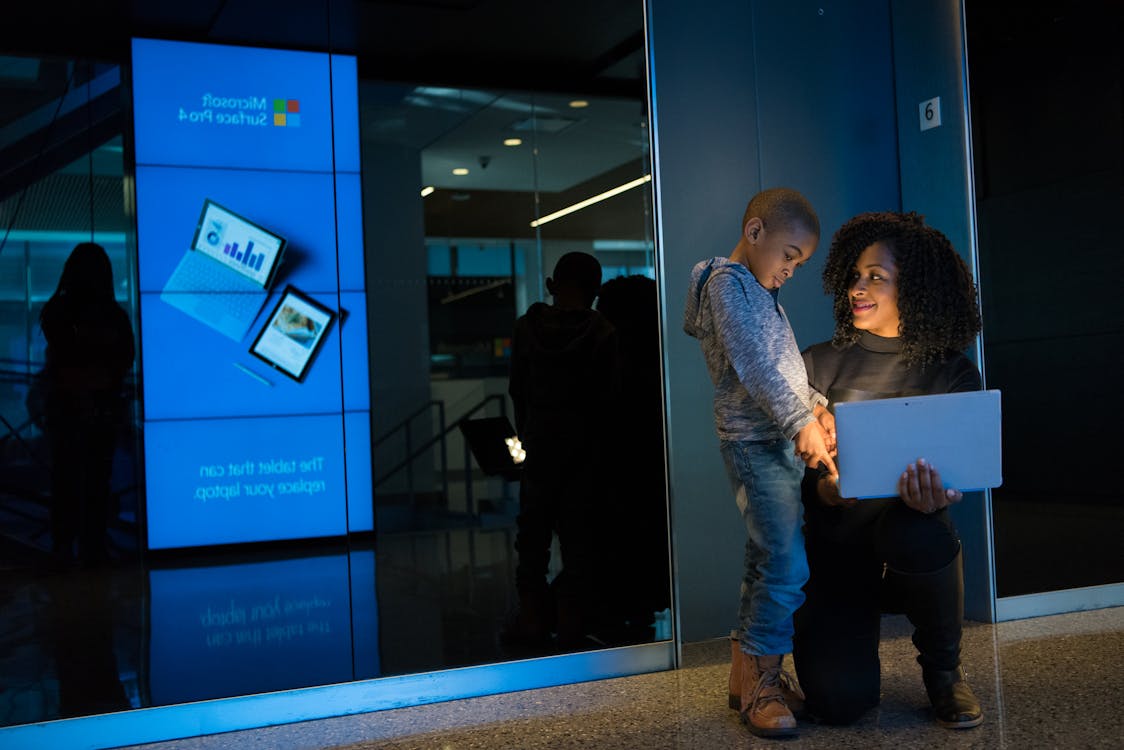 "They'll learn a lot."
---
WHEN IT WAS OK
When I was growing up as a child, there was something called take your daughter to work day. And it was done to promote women in the workforce; to show girls what their mother did everyday. And eventually it turned into take your child to work day. But today, you don't hear much about it; some places have even removed it fully. And that is because there is this idea that we must promote working for boys and girls. Yet we still don't allow kids to go to see where their parents work. I don't know if it's because parents don't see as what they do as interesting. Or if workplaces don't want parents to have their children on the job for liability concerns.
TIMES HAVE CHANGED
Like I said in the passage prior, we don't take our children to work anymore. And I don't know why it stopped so much. People are so politically correct today that it can be seen as a problem. Like I also said before liabilities. No workplace want a kid at the place and potentially get hurt. You get sued because a kid wants an adult experience, no way.  Another reason is because people felt there were beginning to be more opportunities for girls to experience a workplace.
ALTERNATIVES
With the way social media is designed today, there are so many opportunities to have girls be apart of programs. So you really don't need to take a daughter or any child to work.
---
Personal Website: http://www.faheemjackson.squarespace.com
Instagram Me: @theefaheemjackson; @faheemjacksonphotography
Twitter Me: @2320howe