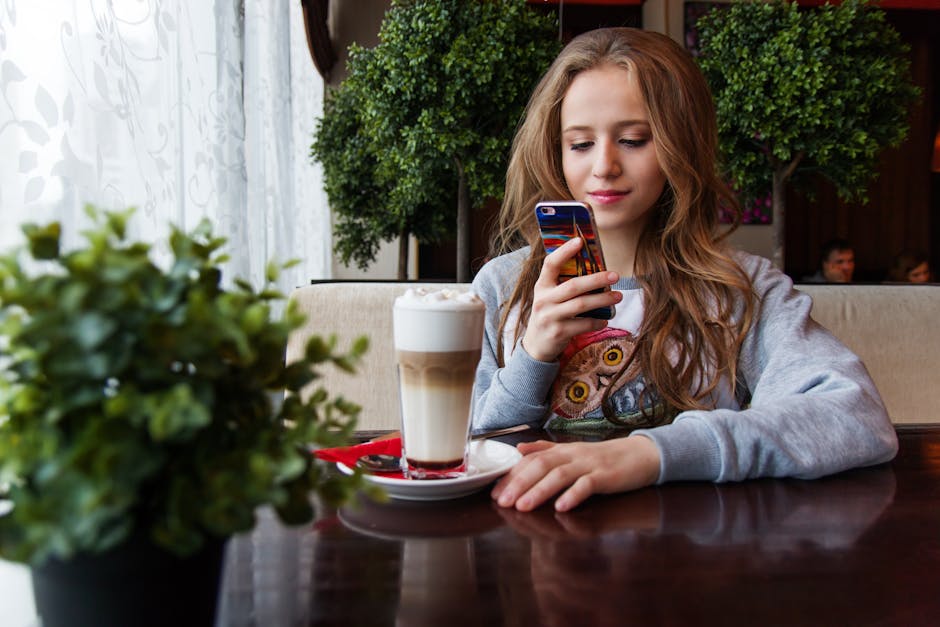 "Stay connected to them."
---
monitor your offspring
For the longest parents would not think to allow their children to have cell phones. It was always the same thing, you are too young to have a phone. So kids could not wait until they turned 16, 17, or in some cases 18 years old to get a phone. Getting a cell phone in the past was like having a license. But the difference between the past and the present would be the level of technology that children already have access to, so why not. Why not give a kid a phone today. And plus, you need to be able to stay connected to whatever your child is doing. There is just too much they can get into today that wasn't like the past.
losing battle
Parents are having to fight against every latest piece of technology out here. Some parents have to download apps themselves just to connect to their child emotionally. So what do you do because you can't just tune out because then you're out of the loop. So get in the game, and the longer you wait to have kids the more outside you are in the game. There are parents my mother's age who have children in high school. Meanwhile my oldest sister is close to 40 years old. Which is a culture shock to be almost 60 years old and now you have teenagers when so many people your age have adults who have teenage kids. The job has to be very difficult coming from a 60's generation with a child that is a Generation Me.
dumbing them down
Technology keeps you engaged with what your child is doing, yet at the same time, the tech era has created a generation of lost souls. Texting, tweeting, auto-correct, GIFS, Memes, and Emoji's have created young people who perform poorly in schools because of bad grammar. So what you must do is now purchase materials that will combat the games and the way they verbally interact. Only problem is that technology is changing by the day and future parents will have to work even harder.
---
My Personal Website: www.faheemjackson.squarespace.com
Instagram Me: @theefaheemjackson
Twitter Me: @2320howe
Medium.com/@faheemjackson
Tumblr Me: @fjackson44