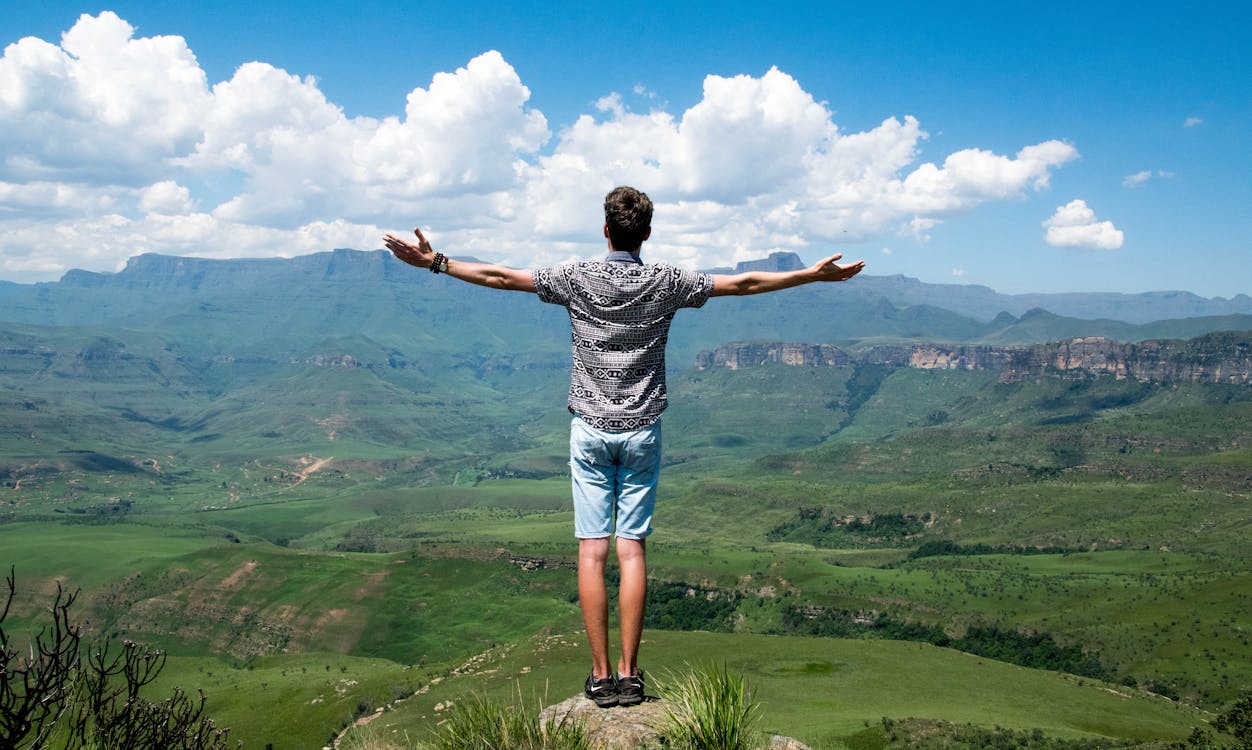 "What will tomorrow bring is always scary."
---
Growing up as a child, we have all these different places we see ourselves in life. We see ourselves being the top person in our career field. We see ourselves happily married with children. We see ourselves living this all-around great life, that sometimes doesn't quite pan out that way. We see ourselves in all these positions, yet when it comes time to actually step into society, we have a hard time coming to grips with the real world. In the real world, things don't turn out how we always plan them. Sometimes life throws you a curve ball and how you deal with the adversity says a lot about who are you as a person. How will you respond if life doesn't turn out how you thought it would turn out?
Life is not this straight path that leads to this pot of gold. You might go to school, get out, get a good job, and in a matter of months have no place of employment and no place to live. How do you deal with this when it comes your way? What do you do when face with no job and no means of survival? There is no playbook when dealing in life, this is something that happens on the fly. We have all these theories on how to deal until it happens. That's when panic sets in, and you start to make decisions that could worsen your situation. And at that point you realize what true adulthood is all about. Your biggest fears are right in front of you. Life has eaten you up and spit you out.
It's tough because you look at all those people around you who never work as hard as you, yet you are the one who manages to go through so much. And then you'll find yourself asking questions as to why you have to deal with such adversity, yet the people who don't work as hard get to coast through life. But that you don't want, what you never want to do, is make your disdain at your situation make you angry at another person's life. Number one, never make the assumption that their life is going well. And number two, your life could actually worsen from where it currently is because you are so focused on them. Yet it's hard to do so when you're going through so much.
See, in the end, that unknown that you're entering that is life can be petrifying. Even when you are prepared to live your life, you still have fears about each and every day. You don't know when the supervisor will come in and say, "We had to let you go." You don't know when a simple hospital visit could be a longer stay that reveals a terminal situation. Yet thinking about it daily will also drive you crazy. So you live, going to sleep waking up, not knowing what will come of each day. But it is also that unknown that strangely enough makes you feel alive. That makes us appreciate everyday, because after all, it could be your last: last in a relationship, last on a job, last in life.
---
https://faheemjackson.squarespace.com/ (PERSONAL WEBSITE)
https://www.facebook.com/fjacks063 (FAN PAGE)
https://www.Medium.com/@faheemjackson
https://www.amazon.com/s/ref=sr_nr_n_0?fst=as%3Aoff&rh=n%3A283155%2Ck%3Afaheem+jackson&keywords=faheem+jackson&ie=UTF8&qid=1492966094&rnid=2941120011   
@theefaheemjackson Instagram
@2320howe Twitter