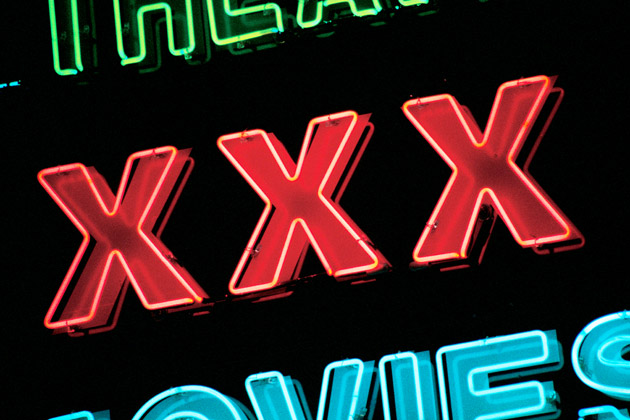 "One of the biggest industries, no one admits to watching."
---
Pornography is one of the biggest and yet most taboo industries in America. But for some reason, when it comes to the top known entertainers in the business, we all know their names. We've all heard of Ron Jeremy, Jenna Jameson, Lexington Steele, and Bella Donna. Yet if you don't watch porn, how do you manage to know these people for what they do? And they will all tell you of stories of meeting people, very well-respected people who have seen their work and compliment them. Then, when asked a question of do we watch, we always give the same dry reply of no, that's not my thing types of answers. So why is it so taboo in society.
For starters, we are protective of our children and content that they consume. If we start to normalize the porn industry, then people are afraid that children will start to either gravitate toward it faster, or they'll become desensitized. Only problem with that frame of thought is that in today's society, we have more outlets that are out of the reach and control of parents. You as that adult might try to put passwords on the computer. But somehow, your children can still gain access eventually. Especially considering we're living in such a digital age. Anything you want is literally a click away. You can type almost anything in a search engine and find a result for whatever aisles you.
Another reason for the taboo is that we feel that watching too much leads to an addiction. And becoming addicted to sex in the form of watching porn, can actually remove you from dealing altogether with the human element. You can also start to develop physical ailments if you are watching too much because watching most often leads to personal stimulation. So the ailment comes from too much personal stimulation. And that addiction can lead into more severe mental problems that can occupy your personal space. Your quality of life can ultimately diminish, and you start to effect the people around you.
Now, in the end, the reason I don't think we should be too worried is because the industry is so widespread that it's almost like we don't even think twice about the idea that it exist anymore. And that has to do with the idea that so many amateurs are now making an income from home. Parents in the past used to be worried about their child reading a Playboy, Penthouse, or Hustler, now they're worried about their kid making a sex tape. Crazy thing is that the more digital takes hold, the less voice the parents have in their child's life. So at this point all you can do is raise them the best you can, and hope for the best.
---
https://faheemjackson.squarespace.com/ (PERSONAL WEBSITE)
https://www.facebook.com/fjacks063 (FAN PAGE)
Medium.com/@faheemjackson
https://www.amazon.com/s/ref=sr_nr_n_0?fst=as%3Aoff&rh=n%3A283155%2Ck%3Afaheem+jackson&keywords=faheem+jackson&ie=UTF8&qid=1492966094&rnid=2941120011   
@theefaheemjackson Instagram
@2320howe Twitter