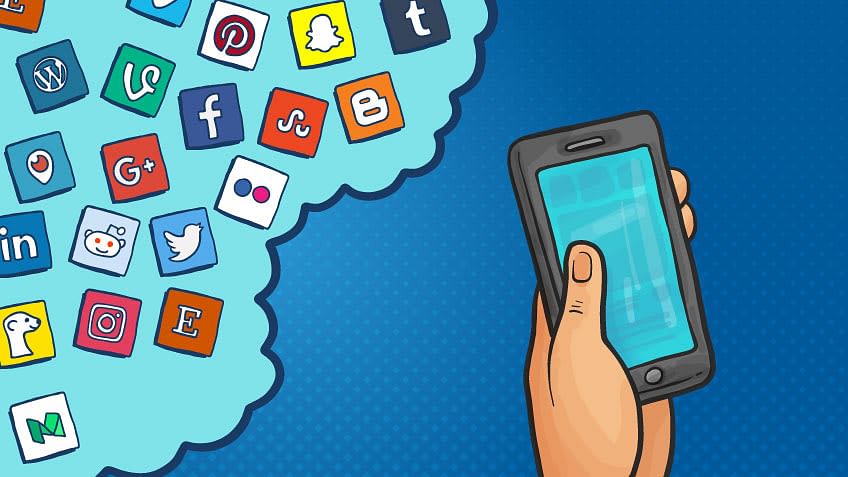 "Don't fight it, there's just too many of them."
---
In the event you find yourself in an argument with a community of people via social media, don't fight it. There are just way too many people out there to fight against the grain. And this is something that the President of the United States is dealing with while in the White House. Never get into bouts, and if they start to smell fear, they attack more. It's like sharks in the ocean, they smell blood and fear, then next thing you know, you're in a world-wind of fighting. Then once the argument is over, you leave the situation feeling like crap, and they leave feeling a sense of accomplishment. This is what brings me to ask the question, " Should everyone who has an opinion be aloud to have their opinion heard?" Just because you passionately feel a certain way does not necessarily mean it means something.
Especially in today's society where everything is a hashtag and an agenda. Any reason for people to get made at some new topic of interest. Then once you show it the slightest bit of attention, the fire ignites even more. And that's when you realize that not everyone's opinion should be heard. But you can't get that across to advertisers who cringe and coward in fear at the very thought of being labeled anti-anything. Instead of pushing back, they cater to the loud noise. Advertisers don't want to lose anybody, so they try their best to appease this loud audience. And like I said, you shouldn't listen to everyone. Sometimes you just have to loss a few people. Hard to do when you are profit maximizing firm, where dollars is everything. Depending on the profession, there is a way to respond to such criticism from the masses. You can either ignore and loss some people, or do like comedians and poke fun at the critics. Because then again, they have a loud voice, but only make up a small percentage of the country.
Which brings me into my next point regarding people who feel like everything they say must be dealt with swiftly. This swift and sensitive bunch are what we call the loud minority. The other group that don't care are known as the silent majority. The loud group might constitute for about 100,000 people while the silent group is about 10,000,000 people. Problem is, we tend to cave to the 100,000 and give them a voice. A voice that they probably don't even deserve to have in the first place. And in the end, if that silent group do not speak up and counter the loud group you will continue to see this loud small group have a voice when they shouldn't have a voice. Advertisers will learn when that silent group finally speaks, that they are the masses, and that the loud group is only in existence to make life more difficult. Considering a lot of times, this loud group are projecting the disdain they have for their own lives onto you.
---
https://faheemjackson.squarespace.com/ (PERSONAL WEBSITE)
https://www.facebook.com/fjacks063 (FAN PAGE)
Medium.com/@faheemjackson
https://www.amazon.com/s/ref=sr_nr_n_0?fst=as%3Aoff&rh=n%3A283155%2Ck%3Afaheem+jackson&keywords=faheem+jackson&ie=UTF8&qid=1492966094&rnid=2941120011   
@theefaheemjackson Instagram
@2320howe Twitter