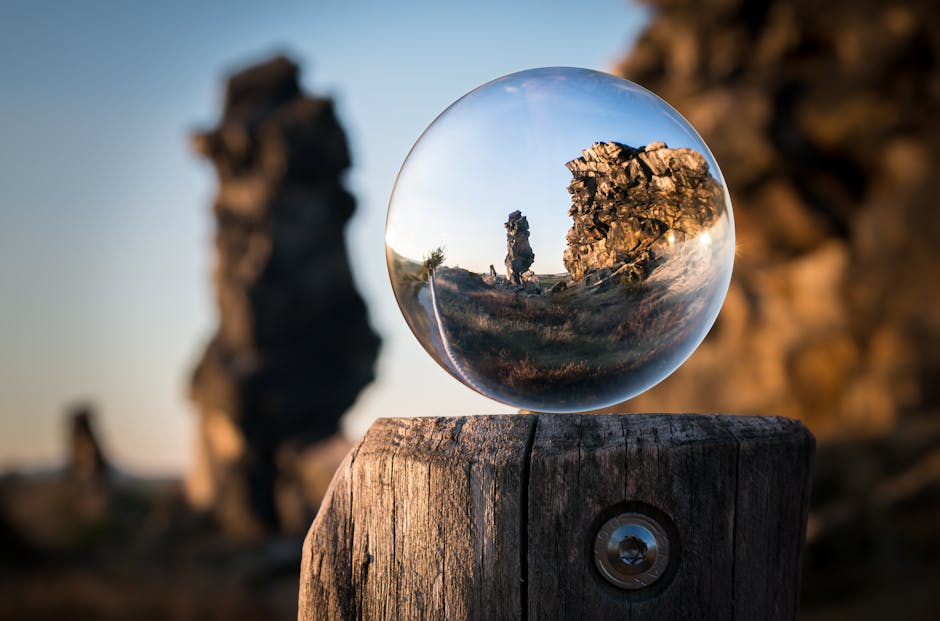 "My view is view."
---
Over the past year, we have had all been in debates, for the most part surrounding the election of President Donald Trump. But the problem is not just the constant debating, it's also the fact that no one listens to multiple sides. For me at least, I watch not only CNN, but I also watch Fox News. I want to gain insight into both areas of politics, then make my decision somewhere in the middle. Or I make my decision based on who won that particular argument of the day. But you have so many people who look at life through this one lens, which is more harmful to themselves than to anyone else. If your life revolves around the people that think and talk like you, then you're missing out. Missing out on what could actually make you a greater you. You probably are thinking to yourself, how so?
Well, for starters, if you have a multiple perspective, then you can gain a more worldly view. Meaning you are able to connect to those that are different than yourself. But you are also able to understand where someone is coming from. You still might not agree, but you know why they feel the way that they do. You could be a Democrat and I a Republican; yet if we are listening to each other, you can accomplish more. Because a successful civilization is not one that is perfect, but more so, one that is stable and optimal. We don't need everyone agreeing on everything, but when no one is listening, then you start to lose rationale. And once rationale is lost, you can forget about trying to fix any problem you thought you were going to fix. Why, well at that point it is just straight emotion. Straight emotion never gets you anywhere in life. And how so?
Emotions are something of course we all have; I'm not enlightening you on anything when I say that. But the problem is that when we become too passionate about why we feel a certain way, we lose hold of practicality. So then we start making judgments when some of the very people we support fall under that category. And the reason we don't see it is because we start to believe in our own bullshit so much so we don't hear anyone else talking. And with shut ears and open hearts, you lose your argument. Also, this extra passion is a sign that you don't have enough passion in your own life. Because it's fine to be passionate, but too many people have too much passion to spare. And if you're getting enough passion in your personal life, you shouldn't have too too much to spare. Meaning, more passion in your personal life, you are more balanced out in your practical conversations with other people, not 100% guaranteed, yet still valid enough.
In the end, people have to block out multiple perspectives because you might hear something from the other side that forces you to give up your points. And no one wants to bend under any circumstance. Yet if all you do is shut out others' thoughts and opinions, you'll find yourself being taken down a rabbit hole the moment someone on your side breaks the rules. Now you have to think on a fly as to how to get out of the argument and defend your person. When all you had to do was open your mind, and you can keep yourself from being led down a lot of paths.
---
https://faheemjackson.squarespace.com/ (PERSONAL WEBSITE)
https://www.facebook.com/fjacks063 (FAN PAGE)
https://www.amazon.com/s/ref=sr_nr_n_0?fst=as%3Aoff&rh=n%3A283155%2Ck%3Afaheem+jackson&keywords=faheem+jackson&ie=UTF8&qid=1492966094&rnid=2941120011   
@theefaheemjackson Instagram
@2320howe Twitter