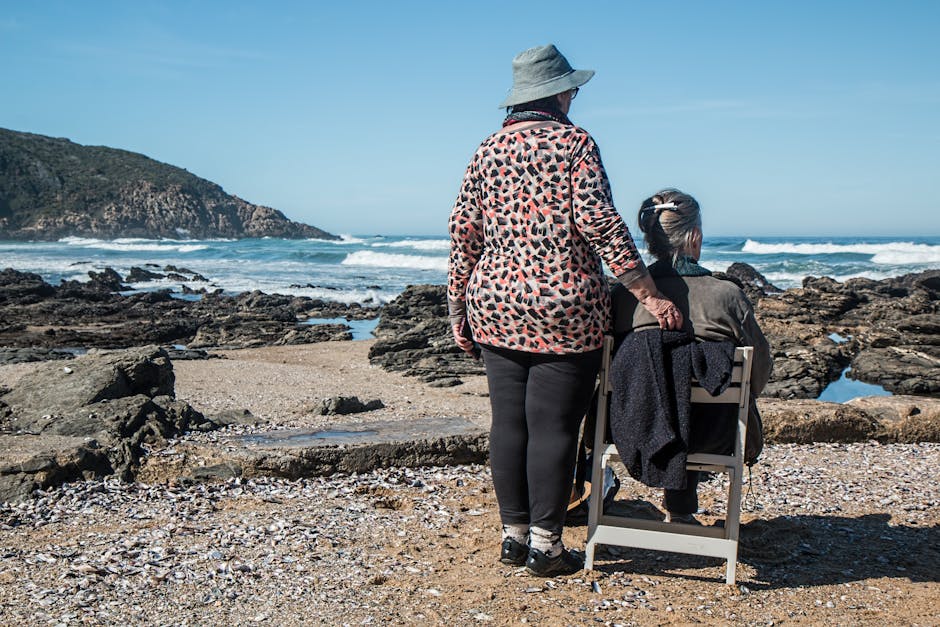 "What will tomorrow through my eyes look like compared to them today?"
---
You ever wonder what the world looks like through the eyes of a person whose been on Earth a very long time? And when I say long, I mean someone who is in their 90's or even 100 years old. My great grandmother was born near the turn of the century in the early 1900's. And to be exact, it was 1914; so I wonder what did life look to her around the time of her getting close to 90. She
died in the year 2010, and that must have been some intense life. The politicians she witnessed take office, the multiple ways in which we communicate, the social movements, and the way technology has made leaps and bounds. So I ask of all those millennials out there like me, "What will life look like to those of us who make it to that point in life?"
Just this past week, I had the opportunity to test a VR (virtual reality) headset that someone I know designed. And just by observing through this headset, you can feel how much life is going to change once the technology is really to scale. You'll get a chance to experience life in the past through the use of this headset.
Meaning, technology will be so good that we can recreate moments of the past and live them through these innovative machines. Not just the technology, but what will the state of relationships look like by this time. If I live to 90 to 100 years old, you are going to have people who have been married for 40, 50, and 60 years who met on Tinder or some other dating site. It sounds crazy today, but will be totally fine in the future. Members of the LGBTQ community raising children and adopting will be a non-conversation point. And I will be of a generation that has experienced what we read about in books.
That means I will be old enough to have gotten a chance to vote for America's first Black president. Which most likely by this time will have been so much of an after thought that the conversation will be archaic. I will have remembered when the White House was illuminated in the rainbow colors to mark the day when gays had the right to vote. I will remember events that took place that rocked the country such as September 11th terror attacks and even
the Oklahoma City bombing which claimed the lives of so many young children. Natural disasters such as Hurricane Andrew, Katrina, and Sandy. I will be one of the last generations born in the decades known as the 1980's and the generations born who remember the 1900's as a century in time. I will even remember the first social media ways in which we first started to communicate. Meaning, I will be the last of the age group who remember when the internet was created for the public.
In the end, living on this planet for a long time gives you a sense of understanding about civilizations that no one else has experienced. What everyone else had to read about, you lived through and witnessed. So you will become almost like a form of entertainment for people to come and ask questions. People will also on average live longer, so there will be more centennials than any other time period. Now I can't guarantee that I will be that age upon death, but what a time a Earth that must be to experience so much in life.
---
https://faheemjackson.squarespace.com/ (PERSONAL WEBSITE)
https://www.facebook.com/fjacks063 (FAN PAGE)
https://www.amazon.com/s/ref=sr_nr_n_0?fst=as%3Aoff&rh=n%3A283155%2Ck%3Afaheem+jackson&keywords=faheem+jackson&ie=UTF8&qid=1492966094&rnid=2941120011   
@theefaheemjackson Instagram
@2320howe Twitter