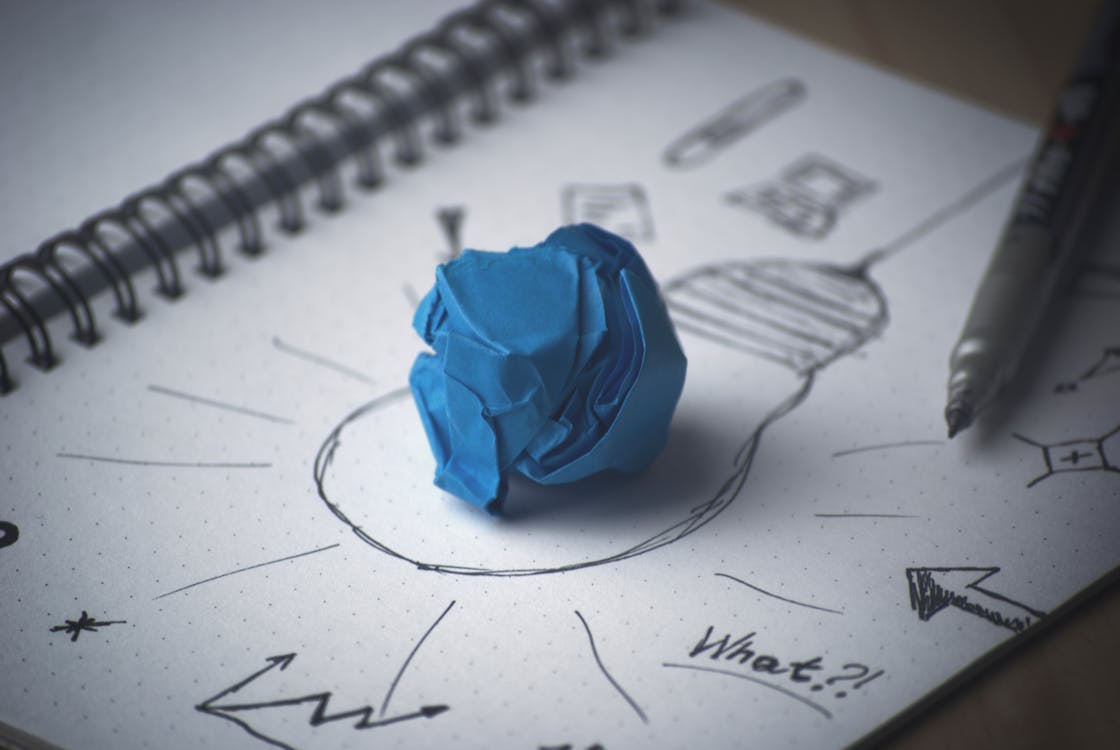 "It's not guaranteed to work, but keeps you on track."
---
We all close our eyes and contemplate where we would like to see ourselves in the future. Now getting to that point is a lot harder than the vision. So what do we have to do, we have to create a vision board for where we would like to see ourselves in the future. Once again, writing down the visions is quite simple, but getting to the point where you are living out the vision is difficult. So why even create a vision board? If it's not some sure fire guarantee, what's the purpose of doing so. The purpose is that it keeps you on track toward the goal in life you are seeking to accomplish.
Let's say you would like to run your own business. This is where vision boards are very necessary. Simply because you have to project outward how well your business could potentially perform. So you have no other choice
but to think of the future when doing so. You have to calculate projections 3 – 6 months, 6 – 12 months, and even years out. If you your business is in order then you're going to reach your visions. And that's how you accomplish your vision in business. Keep the business end in tact and moving forward, then your vision will formulate. But business is not the only vision one has in life.
What about the plans you have for buying a house. We have this image of a house in mind that we would like to purchase. But how are we going to attain that house that we want. One way to get that house is by first starting
out buying a smaller home. Invest in a starter, maybe a fixer-upper and work from there. You're most likely not going to live in your dream house as your first residence unless you go pro in a sport at a young age. The average Joe will have to first buy a starter home. Or you might even have to buy a condo to start with until you build to the point where you have your dream house.
Another need to build yourself a vision board is in regards to paying off debts. We see ourselves being financially set by a certain age. But we don't quite know how to get to that point in life. So how do we create ourselves a
vision board for that time when we are debt free? One way is to set aside a certain amount of money that will be strictly used for paying off bills. Stick to this plan and you will still be young when you are done paying off your debts.
In the end, a vision board is very necessary in keeping yourself on track to where you want to be in life. There is still no guarantee, but if you don't at least write it down and work at sticking to your goal, you will not get to it. You will have this vision, but getting there becomes tough or even impossible because there is no real direction. It's just a vision. I have been on track with my own vision board for the past 7 years. I am giving myself 10 years to break into my career field. And with everyday that I awake, I see myself getting closer and closer to attaining my goals.
---
https://www.facebook.com/groups/1777548702458281/
https://faheemjackson.squarespace.com/
https://www.amazon.com/s/ref=sr_nr_n_0?fst=as%3Aoff&rh=n%3A283155%2Ck%3Afaheem+jackson&keywords=faheem+jackson&ie=UTF8&qid=1492966094&rnid=2941120011 
@fjackson12345 Instagram
@2320howe Twitter