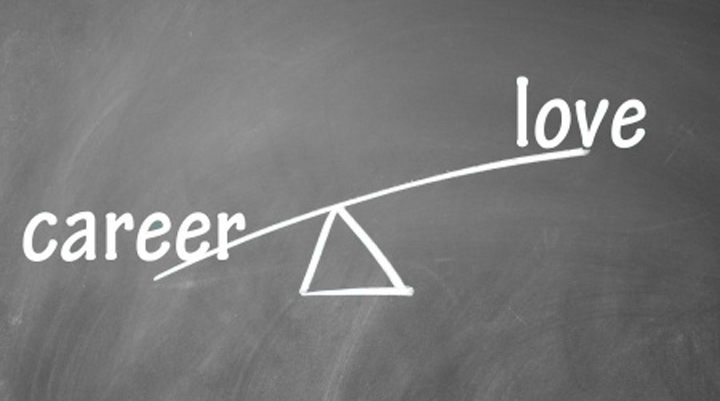 "Which one means more to you?"
---
for the one you love
Here is the question for today, and that is would you choose a significant other over your career? A lot of people in today's society would say that this is something that is a big mistake. But if you talk to people from a different generation they might say otherwise. And the reason for this change in society today would have to be because no one want to depend on the next person for anything. And also, there is the idea that what if the relationship does not work itself out. Then you are stuck thinking in your mind why didn't I take that opportunity that came my way that was turned down prior.
bad decisions
Just understand something people about giving up your career for someone you love. Things have been known to happen, and the problem with this is that you're stuck in a bad situation. So let it be known that you have to have a backup plan before you decide to give up opportunities. Because people tend to change over time and you don't want that regret thought in your mind. On the hand, it could workout for you in the end. You could actually find someone that might make you feel a certain way that it's worth it.
make the move, drop the career
It can hurt some people, but staying for someone and leaving the gig could prove to be beneficial if the person is worth it. Some people might call you crazy for choosing a person over the career, and yes, it is dice, but if it works out, it could be better than the gig. For those that don't have great relationships, they may encourage otherwise. You just have to do hat is in your best interest not other people looking to get involved.
---
Personal Website: http://www.faheemjackson.squarespace.com
Instagram Me: @theefaheemjackson
Twitter Me: @2320howe