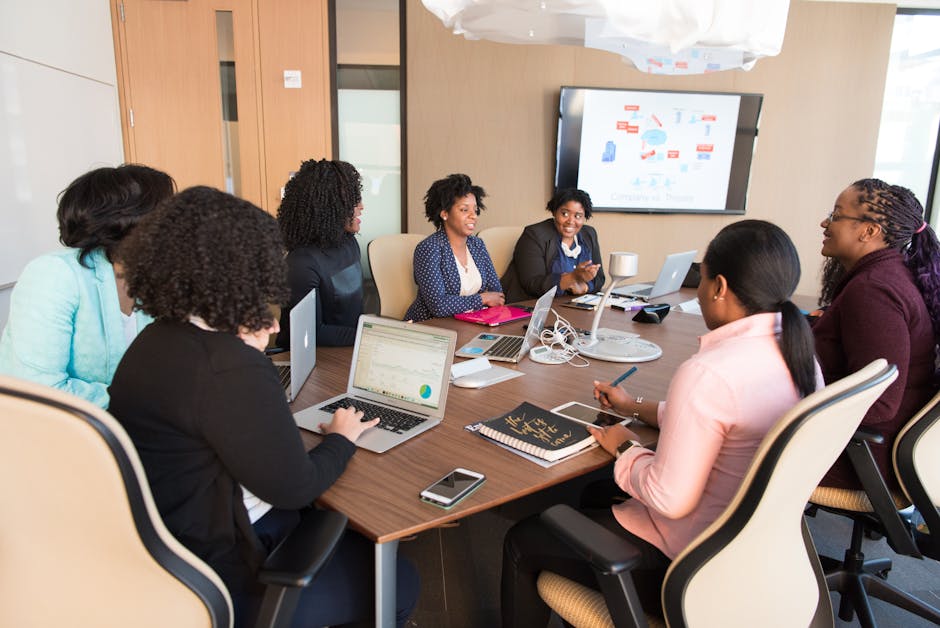 "Encourage them young."
---
when they're young
For some reason, we don't push girls in school like we do the boys. And for that reason, I think that boys are way more prepared than girls are when it comes to entering life. That doesn't mean that girls are not capable, but we don't push them out there like boys. We encourage them to lay in the cut and take orders rather than make decisions. They are told to be lady like and remain quiet. This can stunt a person's growth considering you have to be willing to stand out and stand up in order to be heard. And if you don't, what is that saying again, "A closed mouth don't get fed."
we cripple them
"Oh come on, you should be doing something less difficult." I have heard these words told to girls growing up. "You're so pretty, get yourself a rich man and let him take care of you." We don't tell young boys this same thing because we want and expect our young boys to stand out and be great. So there is no leaning in for boys because it's what you're supposed to do your whole life. As for the girls, you should be more silent and docile. And that will get you nowhere in life. We act as if girls are fragile little creatures who can't fend for themselves. And when they try and fail we say, "I told you so." "Stop trying to be like the boys." But failure is the only way to become successful in life.
biology is not society
Men are the greater physically and that means when dealing with us women have had to be thinkers as a creature. Which means women are in better alignment to learn when placed in academia than we are as guys. But when a young girl is told at a young age or not encouraged she now as to catch up to the opposite gender that she was born to be ahead of initially. So society has norms that cripples the mind of a biological creature that has been given the awareness to exist at times better. I am not saying women are better, we just have our skill sets. And when it comes to thinking out of a situation, women have to in nature. It's not that much of a jump in school and in career.
---
Personal Website: http://www.faheemjackson.squarespace.com
Instagram Me: @theefaheemjackson
Twitter Me: @2320howe