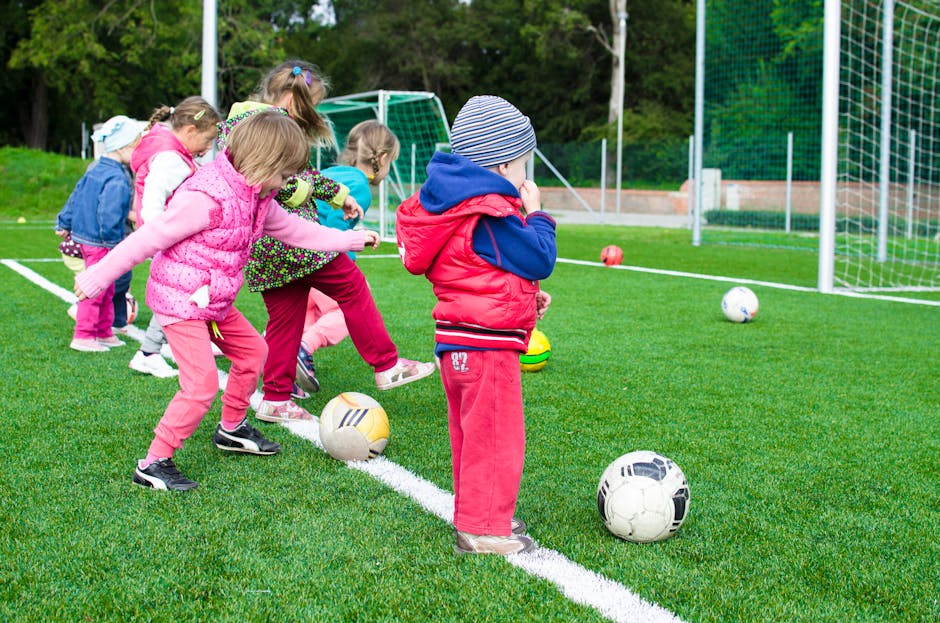 "Best time to start."
---
when it's time
As a parent, you can hardly wait for the time to come when you are able to put your small child in sports. Especially if you were active yourself when you were young. Seeing them suit up in that uniform for the very first time is so precious. I was 11 years old the first time I actively started to compete in sports. I went to try out for football and my mother wondered where I managed to know so much about sports given I grew up with her and my two sisters. I stood out quite well that day for tryouts. And managed to play on a team and continued to do so all through high school.
group think
We all in society have this thing where we know what the other person is going to do when they are going to do it because it is so typical. We know there is this appropriate time to do something or say something. It's like when you have to talk to your child about where babies come from, there really is no time you want to talk to your kid. But we all know that around a certain age we have to have that talk. The same exist for sports; there are ages where people say when, but we all have come to this agreement about when. Once they start school initially, we allow them to go to school, make some friends, and then we place them into sports. This way they have some type of social skills outside of the sport.
always easy when you have an example
Whenever your child has a sibling, or better a cousin that is in sports, then you can observe from up close. You are able to see an example of around the age you can start to place your child in sports. And you can start to see when your child will become interested in sports. So the culmination of options makes the decision easier. Otherwise you will be lost. And then there are the parents who never had a sibling, parent, cousin, aunt, or uncle interested in sports. That is when the choices are really limited. You are lost, don't know what to buy or bow to go about buying anything. But in today's society, there are so many resources that will aid you in your decision making process.
---
Personal Website: http://www.faheemjackson.squarespace.com
Instagram Me: @theefaheemjackson
Twitter Me: @2320howe