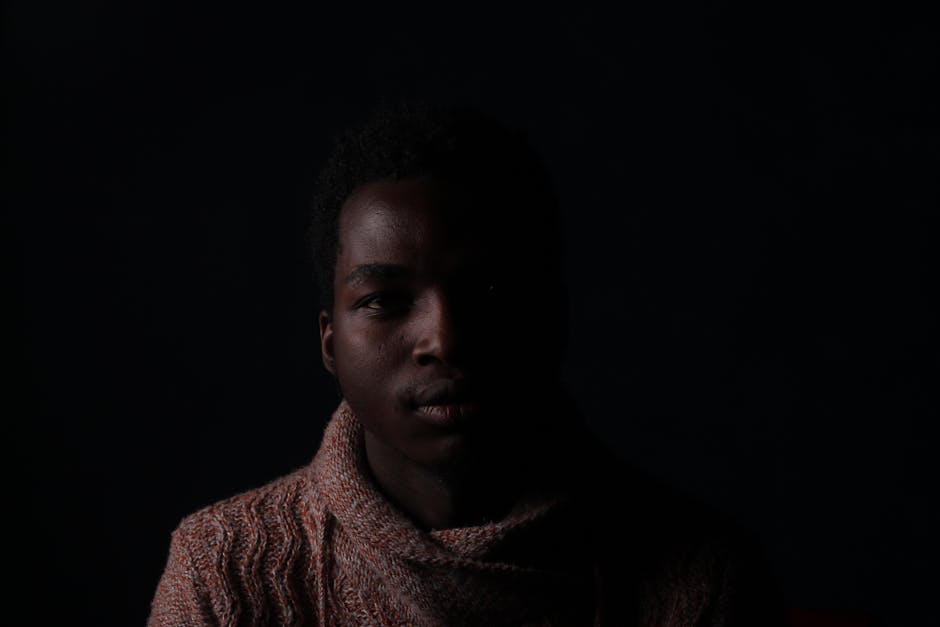 "Chosen, yet why?"
---
the history
The African American population has inhabited the United States since the original Africans were brought to America in the early 1600's. And since then there has been consistent discrimination. But my question would be, "Why our group?" There has never been major invasions globally of African people conquering people and destroying their culture. When was the last time anyone of African descent invaded a country and robbed them of their resources? Or better yet, show the recent evidence of the African on European, or African on Asian, or African on Australian genocide. It has not happened yet we are more disliked than groups who doled out the actions throughout history.
not about "us" but about "us"
When the Americas' was in the process of being built. Or better yet, when the land was being sought for control by Europeans from Natives, we weren't here. What was the decision behind the groups being chosen. Were other groups taken into consideration when looking to build this new land? Well, for one, Africa and Europe are so close, especially the groups that took part in the Transatlantic Slave Trade. Another aspect of the chosen group would be who has the least ability to defend ones self. The technology was at a higher scale for that of Europeans for the time period. So being able to thwart off an enemy was more difficult for Africans. Ethnic conflicts that existed between tribes in Africa that didn't exist in close European groups aided in the exploitation of groups of Africans. The numbers of people who were in close proximity to Europe was an advantage as well. But also, trying to use Europeans for slaves would have been impossible considering the owners were White. Difficult to establish a system where Whites are in power, subjugating Whites without a buffer group.
psychological takeover
There was one point in time where a 16 year girl could marry a 30 year old man. But that is considered statutory rape with a minor today. Yet we don't have a special group of people who are different from the past. We don't all of a sudden have morals now, we were just born in a time where that's not ok. We think it's our morale, yet when you're born a system on this is how things work, it shapes our point of views and perspectives. So the systemic construct was this group is this way, this is how you shall feel about them. Meaning for the longest time, Black people were considered 75% people and 25% property. How do you convince an entire society that a person is only three-quarters human? You place science behind it, considering the average person is laymen and not well-educated they follow those who appear to have the extensive knowledge.
Here is where that logic fell apart, it was illegal for Black people to read. An offense that was nearly worse than escaping from a plantation. 75% human, but so much fear in letting a person read. It's because they weren't 75%, they were 100% and reading could make you aware of the intertwined construct. But outside the science, is the idea of the dominant learned ones in power knowing more than ourselves. We follow to a great degree what those in higher position think and feel because we "perceive" them to be better or more learned than self. Especially if the system we are living under is working. We say, "It may be wrong, but it's working." "So they must be doing something right."
the control of ones likeness
I have watched countless videos of people giving their perspective on Blacks in America from outside the country. And somewhere in the video, they are asked why they feel this way. And time and time again it has always been, "It's what we seen on television/cinema/music/etc." So I think to myself, are we this really hated group, or is it that the world knows what is shown to them. Because close to 100% of people outside America will never come in contact with us (Black people) here in America. And since Black people in America are so communal, we rarely leave our neighborhoods. So the only insight into who were are comes through the medium of T.V. and film. Yet we are not the major exporters of our likeness globally. And that is almost an even bigger problem than issues here in America. The need to have a say in self is very important. We are the only group where another group tells the world at large who we are without the input of that group. And that is something that shall be curbed. But it must be curbed by the people themselves. And when I say people I mean Black people. It shall never be left up to White men and women to interpret us to the world, that is our job. You never look to another group for affirmation as to who you are as a person. Because your likeness will be expressed based on how I see you, not necessarily based on who you are as a group.
---
My Personal Website: www.faheemjackson.squarespace.com
Instagram Me: @theefaheemjackson
Twitter Me: @2320howe
Medium.com/@faheemjackson
Tumblr Me: @fjackson44