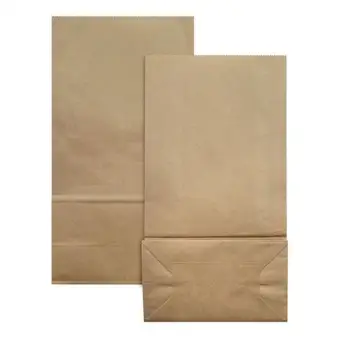 "Who should receive the better treatment?"
---
the test
The paper bag test is a test that was given to Black people in the past to figure out how much privilege should the person truly have in society. It not only is what enabled certain Black people to go to schools, it aided in controlling who worked jobs, dated/marriage, and who lived in certain neighborhoods. But what it ultimately did was create a divide in the Black community. Because now it was a way to pin two sides against each other even though socially and ethnically they were the same group. This would go on to create decades of turmoil in America.
dating in America
Now, as we put this in its proper context today, we have to acknowledge the fact that this is not how things are done today. But what about dating in society, is this still a reality? Because there is still this coloration mentality of who gets treated better, the dark skin or the light skin Black people. And there are still people not only in Black communities, but also outside that choose to go with the light side. Black people choose for the idea of having children that look more racially ambiguous as to thwart off issues that child will face in life. And any other group so that their child don't have to deal with the racial tension. Because people will automatically assume that person who is lighter is non-Black.
employment
Hiring someone that looks more biracial is seen as being very neutral in respects to color. The darker the person, the more intimidating the person is seen as. So you hire the lighter person because they will make people feel a lot more relaxed on the job. And what this does is creates a friction as well within a community. Where now if you are lighter, then you feel tension from within your own group. Yet both of you are still in the same social position. Because that lighter person attaining the work is still on a conditional basis.
community living
Living in certain neighborhoods, you may be seen as more accepting than if moving into the neighborhood being darker. Because the lighter you are, you'll be perceived as a couple that is more racially ambiguous. And if your children are born, chances are they look more like they are "supposed" to belong in the area. Then again, walking around that neighborhood when your child is dark as night can tend to arise suspicion. And now you are faced with a decision to stay and deal or to move from the area. So to be honest, there are still social aspects of the paper bag test that still keeps two groups within a group disconnected and bickering.
---
My Personal Website: www.faheemjackson.squarespace.com
Instagram Me: @theefaheemjackson
Twitter Me: @2320howe
Medium.com/@faheemjackson
Tumblr Me: @fjackson44