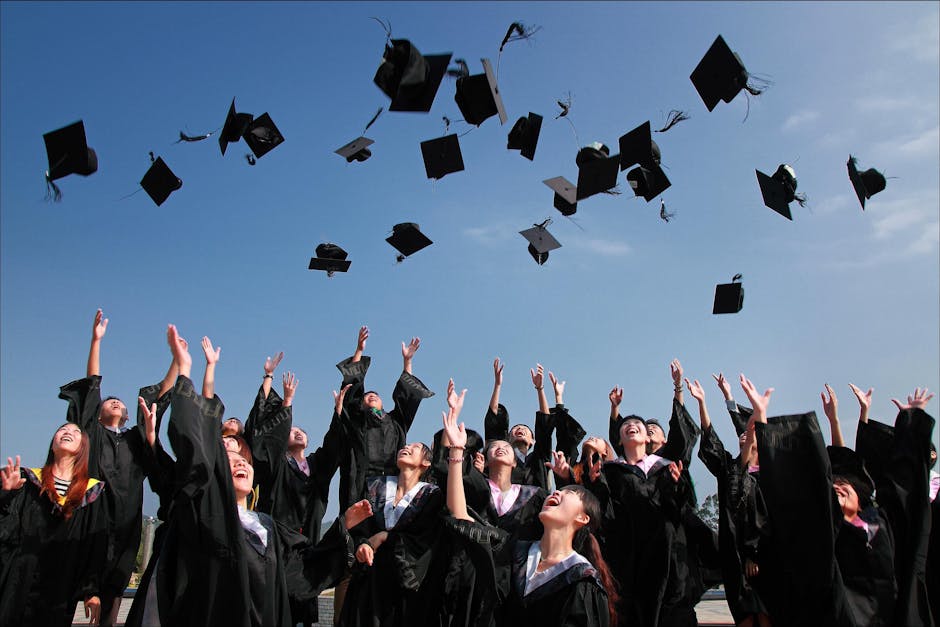 "I just finished, now what do I do?"
---
You have worked from elementary school, through middle school, and coming through high school. You worked tirelessly to plan for college, you get accepted, and get into college. You go through college, and might even go through grad school. But now that you have completed school, or at least your formidable education, what now. Today, I am seeing so many students go back to school today. But what about the students who are no longer in school? What are they to do now? You graduated over the weekend, but there is no change to your life. You're the same person you were before graduating. There is not this new physical form your body takes on now that you have graduated. What is the first move to make? What direction should you take in life? Are you sure you still want to do what you set out to do?
And that is when life sets in; you are on your own. You were told that the key to success in life is attaining a good education. But here you are Monday morning, working your job you once had, without anything special formulating in your life. Because for starters, attaining an education is more than just going to school. There is a lot of self-education in becoming successful in a career. Going to college alone is not enough to pull yourself up in life. You have to be willing to put yourself in the know of whatever it is you're seeking to attain. I heard hip hop artist 50 Cent make a statement about school. He said, "If everything you needed to know about business were in those textbooks, the professor wouldn't be teaching you." "He'd be out generating wealth himself." Now that's not to say that the professor hates his job. It's aiming at understanding taking full advantage of opportunities in front of you.
Basically what I am saying is that no one is going to teach you in society how to win. Why, well there isn't a course you can teach, nor is there a conversation you can have, that is going to make you successful. It's about working smart, consistent, planning, preparation, a little luck, and persistence. Oh yeah, I forgot to mention, years of arduous and tedious work. It's almost as if you have to kind of toss out some of the principles you were taught in school in regards to building a career. Because since it comes from your work ethic, there are things you can't learn in school. There should be life courses in college that expose you to real world scenarios. Scenarios like real competition, failures, success, and building. But to the university, that is your job to build your own life, they just provide you with a basic template for life.
And in the end, that is the job of the collegiate institutions. Giving you the basics of what you have in store for you in life ahead. To you, you might think to yourself, $40,000 – $50,000 per  year does not sound basic. But that in itself is futile compared to the grand scheme of what life really cost. So to all who have graduated this year and are now in the real world, good luck grinding. Because there is no life book or class for the road ahead. Put yourself in the game, and take risk. Put yourself in harms way. (figuratively speaking)
---
https://www.facebook.com/groups/1777548702458281/
https://faheemjackson.squarespace.com/ (PERSONAL WEBSITE)
https://www.facebook.com/fjacks063 (FAN PAGE)
https://www.amazon.com/s/ref=sr_nr_n_0?fst=as%3Aoff&rh=n%3A283155%2Ck%3Afaheem+jackson&keywords=faheem+jackson&ie=UTF8&qid=1492966094&rnid=2941120011   
@theefaheemjackson Instagram
@2320howe Twitter