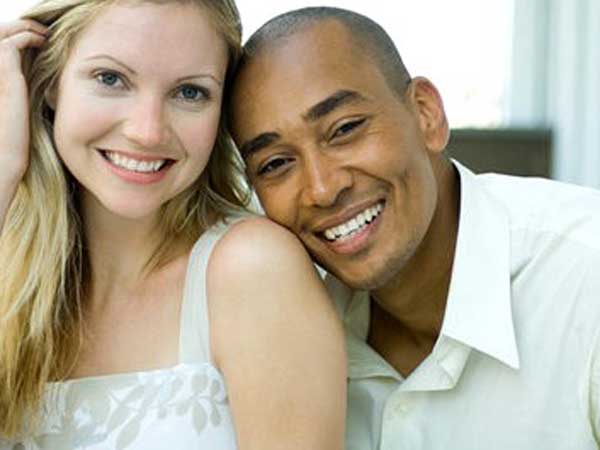 "Such a difficult decision."
---
interracial 
Within my life, I have ever dated outside my ethnicity. Not that I don't find anyone attractive, it's more than just that. It's a social aspect of living in America. Living i this country long enough, you realize there is a stigma with being in a relationship with a Black male. So I never even held a real conversation with a woman of another group in years. So I guess you can say I live by the ways of society. But it's just too much of a job to date. I just want to meet someone and date. Why is everything a subject of debate?
lonely evenings
If you are going to only date your own ethnicity, then be prepared for a lot of lonely nights. Because you may be single for a very long time. Depending on what you want that cut of meat most likely is not available. Or, if you do meet someone in you group, it's not in the right space and time for you to be in a relationship. But the life I am living is more conducive to women than men. Yet I am not holding out for a specific ethnicity. More so I am not able to deal with the hardships of interracial.
off limits
Remember I said earlier about Black men and stigma. Well, this notion that we are not to be spoken is a real sentiment. So, even in a space where the woman may come from an excepting household, it still is a bigger issue. That probably is a reason why I have been so single for so long. When you are only dating one type of person, that can be a very limiting selection situation. But still, females are told from other groups not to date us, so it's hard to ignore.
playing life safe
When you play life safe, you will never know what else is out there. But for me, I still have that fear of coming in contact with what so many have to deal with, It's depressing because you see people you like, who may like you, but the fear lingers. I don't want to be the reason someone choose me, and it doesn't work out. Then they lost everything around them for nothing.
---
My Personal Website: www.faheemjackson.squarespace.com
Instagram Me: @theefaheemjackson
Twitter Me: @2320howe
Medium.com/@faheemjackson
Tumblr Me: @fjackson44