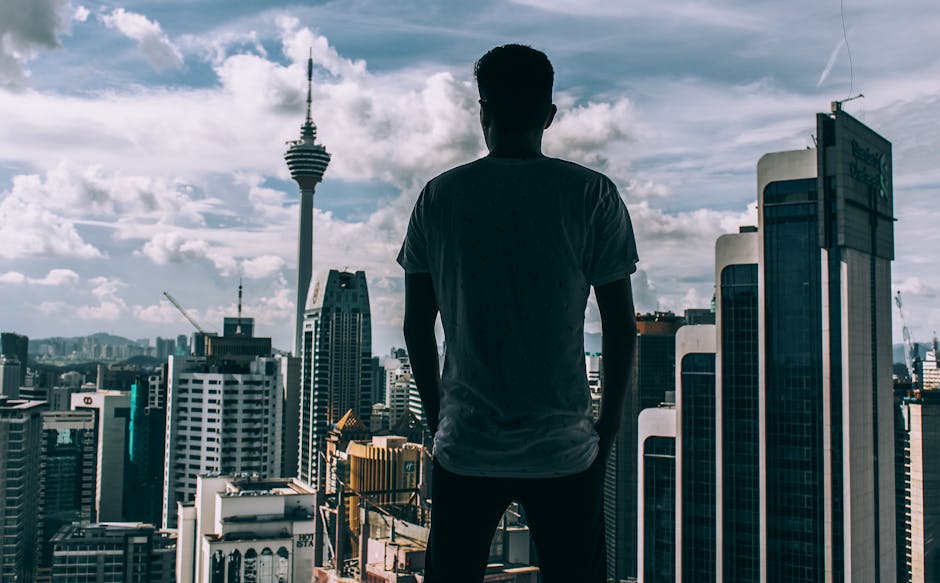 "The world is yours, if you go get it."
---
Living in the United States, you notice that so many people have this built in mind-frame that someone is supposed to pick you up and drop you into this life of success. Your parents have raised you making you think that you're special, and everything is golden. Then you step out into the real world and realize that no one gives a damn about you. No one cares that you were the captain of the high school football team or that you belonged to a respected fraternity or sorority in college. It's all about you against the world; your talents and work ethic up against whatever obstacle is in front of you. And that is the dilemma I am already faced with in life. But every time I think about how hard I have it, I think about my mother and grandparents generation. Or better yet, my great grandparents who never even got through high school because they had to work at a young age.
Then I remember that they grew up in Jim Crow south and there was limited opportunities because they were African Americans. But they came to the Midwest with little to nothing and raised a family. My great grandfather working in a factory and great grandmother staying at home. They both could barely read or write but they weathered the storm and made it in life. Now here I am in New York City, and people ask me, how do you live in that city. And in my mind it's just another city to get used to because if they survived Jim Crow and Miss Dixie, I can survive NYC. And I grew up knowing you had to make something of self wherever I decided to live. I'm not where I want to be, but I am putting in the time. Laying the ground work for what hopefully can be a prosperous life down the road.
So when I hear people and their stories about their hardships they had, you just have to realize that the world just doesn't care. Growing up for me, I was raised by a single parent not developing a relationship with my dad until my mid-twenties. But what has helped to continue to move is living in a society where you have no other choice. That on top of knowing what I wanted to do at a young age, aids me in moving on also. But you have so many who ponder over why they have been dealt a bad had, and who owes them something. And maybe that was started due to the welfare that our government gives to us. Yet I was raised with the understanding that once again, if you are not where you want to be in life, find a way to get there, or not. Because it tends to be a very binary decision. You're either going to do something or do nothing.
In the end, you have to come to the realization of something I have learned living in New York City alone. The only person who has a stake in interest in you doing anything in this world, is you. I recently made my second short film, and couldn't raise all the funding, but hey, I made it anyways. I adjusted the script to fit my budget I did raise. So you suck it up and deal with what comes, there's no other way. You fall five times, get up 6. Or stay on the ground, but if you do, know that it's on you. And if you can live with that fine, otherwise, get to work.
---
https://faheemjackson.squarespace.com/ (PERSONAL WEBSITE)
https://www.facebook.com/fjacks063 (FAN PAGE)
Medium.com/@faheemjackson
https://www.amazon.com/s/ref=sr_nr_n_0?fst=as%3Aoff&rh=n%3A283155%2Ck%3Afaheem+jackson&keywords=faheem+jackson&ie=UTF8&qid=1492966094&rnid=2941120011   
@theefaheemjackson Instagram
@2320howe Twitter