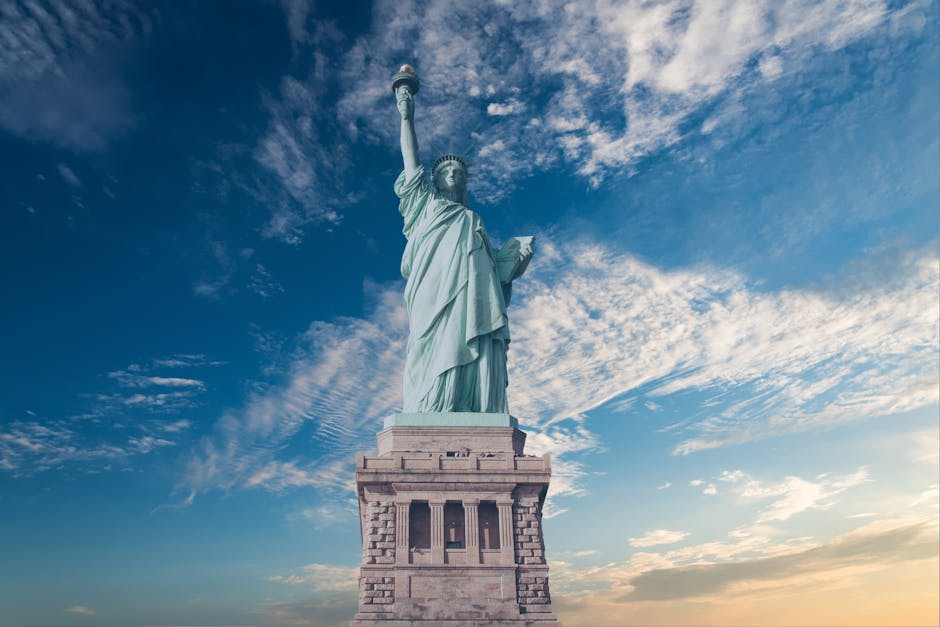 "Options!"
---
The above photo is of the Statue of Liberty that was given to us as a present from France. And since that point and time it has stood as one of our monuments in America that is a representation of freedom. So my question to you is, what does freedom mean to you? Would you say you're living the life that you thought you would always be living? Or have the life yet to come into existence for you? Maybe you fall under the third option, the American dream has never and will never live in your heart. For me, the idea of the American dream is the ability to choose to go to work everyday. Meaning, I can make a conscious decision to not do anything today and tomorrow, that is freedom for me. Another aspect of the American dream is financial.
And for me, the financial American dream for me is living an Upper Middle Class life. The perfect income for me would fall in the range of $250,000 – $500,000 for me to live comfortably. Meaning everything that I have always wanted falls under this yearly income bracket. So for me, a middle class life is survival, and a dream falls in the prior range. And with that said, a lot of people never meet their expectations and live out their entire lives unhappy with their personal and financial position. Other aspects of the dream such as marital and parental could also be a dream for you as well. For me at least, marital and parenting goals are not the least bit of a priority in life. So all in all, single, upper middle class, and the ability to choose to wake up everyday and not having to is the dream.
Now, when observing the landscape of America, we all have something we consider the dream life. And for most people, you hear what they want, and middle class is just fine. For others they need to have a private plane, yacht, with a mansion, and amenities. And that is the just of the American dream, it is open to whoever is interpreting what the dream is to them. No one person can define what that dream is, even we like to at times. But when you look at the landscape of America today, it seems like that dream is dying out. A dream that so many lived is now taking a new form that many are starting to see as eluding them. Can the idea of that American dream ever return again? Because in the end, if the idea of the dream is lost, the identity that has made America special will die as well. And thus the country going into a state of degradation.
---
https://faheemjackson.squarespace.com/ (PERSONAL WEBSITE)
https://www.facebook.com/fjacks063 (FAN PAGE)
Medium.com/@faheemjackson
https://www.amazon.com/s/ref=sr_nr_n_0?fst=as%3Aoff&rh=n%3A283155%2Ck%3Afaheem+jackson&keywords=faheem+jackson&ie=UTF8&qid=1492966094&rnid=2941120011   
@theefaheemjackson Instagram
@2320howe Twitter