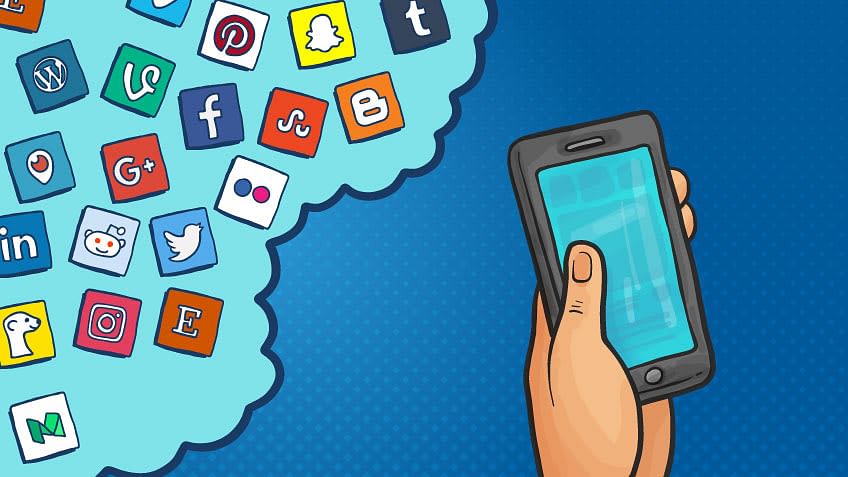 "What did you just post!"
---
"My baby mama is taking me to court for child support."
"My boss is a douche bag."
"My boyfriend is cheating on me."
Do you ever get the feeling that people share way too much on social media. I have always wondered why people do it, until I looked a little bit deeper at the problem. And the reason why people share is much more sinister than you think. There is this personal relationship we have with the people who follow us via the internet. But the relationships are not real, and it keep people in your business on a daily. Very few people know what is going in my personal life unless it's something dire. I understand when people share things like, "Rest in Peace," to a person close in their lives. But the people who tell their personal business, please stop oversharing. But like I said before, what is the reason.
In America today, we have all these friends on our social media, and yet we are more isolated than anytime before. How is possible you have a 1 million "friends" and yet be so alone. Well, social media has given a voice to the powerless. It has given a voice to people that without the social media platforms, their lives would be even more boring than it is now. Social media shows you how alone people truly are in the world. And then when people use that information we put into the world against us, we get upset. But once you put your information out there to start with, you're open for ridicule. So why not just put down your social media. Because it's addictive, that's why. So what have we become, nothing but merely slaves to our own vulnerability. So you must put the media that you indulge in down for just a second.
Another aspect of social media is that our society has turned into a society of unintelligent inhabitants. From texting and tweeting sentences that are not thought out and abbreviated to fit the character limit. To the only reading of the header and viewing the photo in an article, then commenting on the article that you saw without knowing the full information. And wind-up sharing an opinion that has absolutely nothing to do with the article above the comments. And here lies another issue with the social media usage is that people have become lazy. People don't want to think: think in regards to writing and think in regards to reading. And in the end, this social media era is going to be the downfall of so many while a few capitalize in a big way. People are lonely, and have no one to converse with, so we seek validation from a community of people at times we don't even know. Then get angry when we're judged after putting the information out into the world.
---
https://faheemjackson.squarespace.com/ (PERSONAL WEBSITE)
https://www.facebook.com/fjacks063 (FAN PAGE)
Medium.com/@faheemjackson
https://www.amazon.com/s/ref=sr_nr_n_0?fst=as%3Aoff&rh=n%3A283155%2Ck%3Afaheem+jackson&keywords=faheem+jackson&ie=UTF8&qid=1492966094&rnid=2941120011   
@theefaheemjackson Instagram
@2320howe Twitter