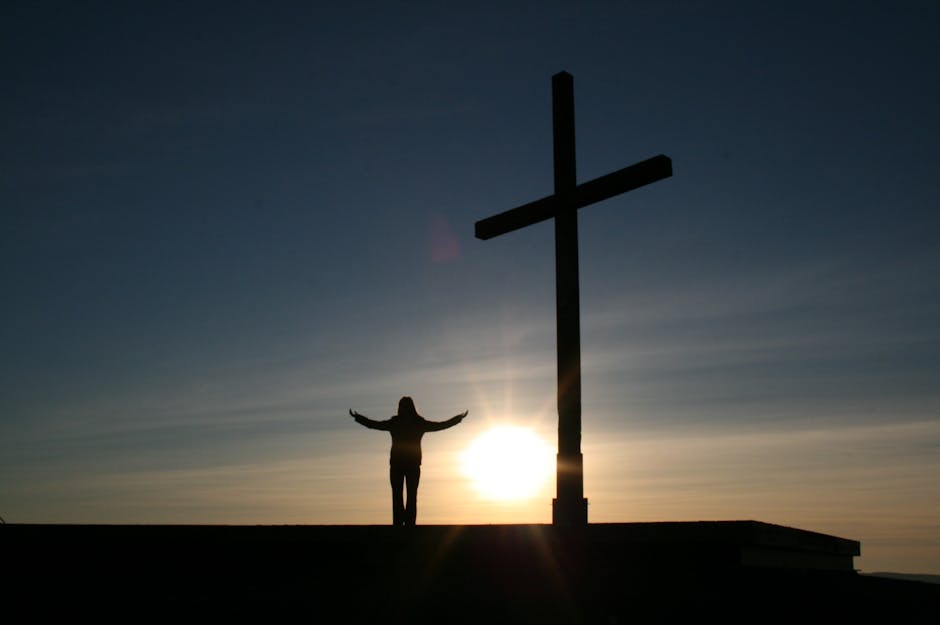 "I believe because he is I and I am him."
---
As a child growing up, I lived in a household where my mother practiced the Christian faith. She would always keep some reminder of her Christian faith around the house. Whether it was her Chicken Soup for the Soul books or a carpet/runner on the floor monogrammed which stated, "As for me and my house, we serve the Lord." And growing up for me,that is all I knew in life. Not that in our house we looked down on any other belief system. It's just that Christ is what my mother knew best, and Christ is what is was going to be. But let's sit back for a second and think to ourselves about what could be the true meaning of God. What if God was not the creator of us? What if there is no afterlife? And what if the true God was something endowed in us that we have harnessed and yet we are misinterpreting what it really means to love God.
Let me explain what I mean by the statement prior. There are two main teachings of how man came to be on Earth. There is the scientific reasoning as to why we are here and the biblical reasoning. Science states that we as humans share a maternal link that traces us back to a common ancestor in present day Ethiopia. While religion aims at more of a deity being the creator of everything: the heavens and the Earth; every man, woman, child, non-human creature, and plant. And though the two collide, what if the two are one of the same? What if the God we worship is and has always been inside of us, yet we didn't know it. And that science is right about how we evolve, but God inside of us is part of that evolution. Meaning, we do good in life, treating people how we want to be treated, and giving when we can to those less fortunate is of Godly quality part of our no any other creature's animalistic evolution. Which would mean God is conscious.
Humans unlike any other creature is given the ability to reason. No other creature can look at another creature and decide yes or no because nature dictates their decisions. So when we evolved to have the ability to reason, that conscious may have been us realizing the God inside of ourselves. We could have and may have already unlocked God, and didn't even know it. Which would mean that we have a duty to ourselves as people on this planet to care for each other, which is why we're still here on Earth. And the day the conscious is lost, so is God. Which could also mean that these deity figures (Jesus, Muhammad, Moses) are merely men bringing us close to the conscious mind that brings us closer to God. And in the end, God is to be more realized than feared. And maybe the closer you become to being conscious of who you are and what you do to others, you are him and he is you. He lives in you, and have always. And when we die, you may not go to an actual heaven, but your consciousness continues to live on in others you touched, thus the continuation of God.
---
https://faheemjackson.squarespace.com/ (PERSONAL WEBSITE)
https://www.facebook.com/fjacks063 (FAN PAGE)
Medium.com/@faheemjackson
https://www.amazon.com/s/ref=sr_nr_n_0?fst=as%3Aoff&rh=n%3A283155%2Ck%3Afaheem+jackson&keywords=faheem+jackson&ie=UTF8&qid=1492966094&rnid=2941120011   
@theefaheemjackson Instagram
@2320howe Twitter