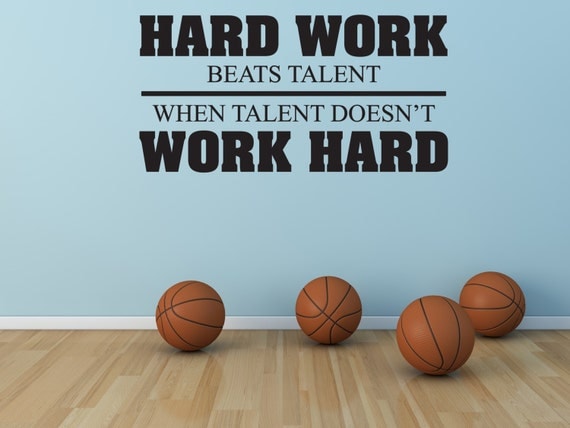 "Step ya game up."
---
Have you ever seen someone with so much talent. Yet they choose to squander it away? It does not matter if it's them getting into trouble or being flat out lazy. You hate to see people with so much going for themselves and then they just throw it away. One reason is because you can almost start to get all these visions for who they could be if they actually put the time into making themselves better. And at times, you wish it were you who had all this talent because of what you could see yourself doing that is more. But it was not you who was born with such talent. It was them and now you must stand aside and see them throw it all away. And no matter what you say to them it's always through one ear and out the other. Well, is there anything you can do to deter them from their path of destruction?
Yes, there are a few ways to get through to these types of people. One way is to explain to them how much they could achieve if they put the time into their work. Sometimes people need that verbal conversation to let them see the nature of their ways. And it's that verbal conversation that could get them to say, "I never realized that I had that level of potential in my life." And those words of encouragement as well as someone in their corner could be enough. And when you tell them, they might even know this already, but the fear of succeeding could be holding them back as well. Almost like they're purposely acting stupid even though they are really smarter than everyone thinks of them. And when this happens, or if the verbal discussion does not resonate with them, you have to go to the next best solution. And that next best step is to show them the results of their work.
This typically works quite well when trying to convince someone of their abilities. You place them in environments where they can see where their hard work can get them. Meaning, if you see someone that is throwing it all away, find a way to expose them to the rewarding aspects of life. Find the things that they love the most, then show them that in which they love on a higher level if they focus on their skills. And this may be the kick they need to propel themselves forward. For example, luxury goods are tangibles that the slacker loves to visually indulge in, so you use that as a motivator. Show them what they are capable of, how in reach those tangibles are, and you could turn them around. Do you want them only motivated by money, no, but if desperate times call for desperate measures, you could use this to work in their favor.
In the end, it hurts so much to see people throw away what could potentially make them the next great leader in our society. The next great scientist, attorney, athlete, engineer, entertainer, CEO, politician, or educator. And a lot of times they don't realize how good they could have been at something in life until it's too late in life, or they find themselves in a predicament they can't escape. Hopefully the majority of these greats find their way because it not only has negative effects on their own lives, but they also rob society of greatness as well.
---
https://faheemjackson.squarespace.com/ (PERSONAL WEBSITE)
https://www.facebook.com/fjacks063 (FAN PAGE)
https://www.amazon.com/s/ref=sr_nr_n_0?fst=as%3Aoff&rh=n%3A283155%2Ck%3Afaheem+jackson&keywords=faheem+jackson&ie=UTF8&qid=1492966094&rnid=2941120011   
@theefaheemjackson Instagram
@2320howe Twitter