"People died for rights to be and stay protected."
---
For the longest throughout American history we have always had people coming into this country from some place else. They arrive to escape war, famine, poverty, and religious persecution. America is just that place where they can be themselves without fear of persecution. America is that country where their hard work and determination will speak for how far they'll go in life. But my question to you is have America, or are we starting to lose the allure about this country? Are we becoming what all these other nations have been which brought people here? If so, why have we changed or why are we changing?
In my opinion, we have not fully changed, but we are changing as a nation. The image of your children coming to this country pursuing their endeavors is diminishing because the people who have been here for so long feel slighted. Their feelings are that if these groups continue to flock over here then what is left for them. But if this new group just emerged,
how is it possible that they have replaced you? They can't replace you if you are already here working. But they do replace you, and part of that is not necessarily because jobs are leaving the country. One aspect has to do with politics. The political landscape in America plays in a role in their success.
You might ask how; how does politics play a role? Because they don't look at America as Democrat or Republican. To them, it is a land of great opportunity despite whose in power. They understand that American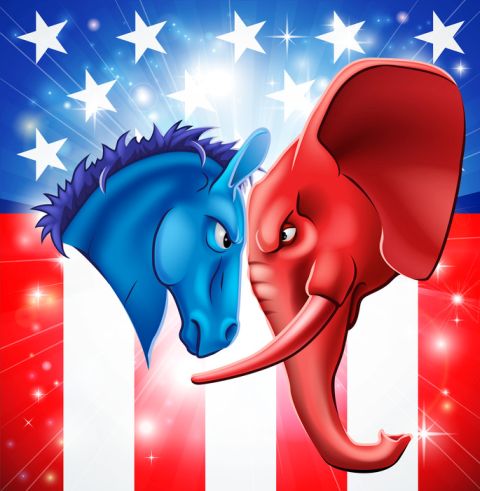 politicians are policy makers not job creators. So they'll only make it easier or harder for an organization's ability to hire. Meanwhile American born citizens are looking for a party to make their lives better. Hilary was supposed to make life better. Then some say Trump is the winner, he'll fix it. But in reality neither will. They just create the policy for you to make your own life better. So immigrants understand they must work and not sit back waiting for work to come to them. They go out and create opportunity.
Another aspect of why immigrants are more successful than Americans is because they also are willing to learn the new thing in our society that is where success lies. Meaning, if tech is the new America, then it's tech they learn. We, being born here, say we prefer the same old method because we don't want to learn something new. We get complacent where they don't. Mainly because complacency where they come from is complete failure. And, they have fought so hard to get here, why. Why spend years getting here, just to be lazy when you get here. There is no expectation of being handed anything, just move out the way and let me create my own lane.
See, in the end, people yearning for freedom is what makes this country great. Because in return, they contribute on such a large scale. In the medical field today, so many Indian Americans dominate the field. Not because they are born that way. They are raised to pursue careers in areas
where people are needed and where there is job security. Meaning a great garbage truck driver can be replaced, but a great physician can't. People need doctors, but you can remove the human element eventually from picking up trash. So in opinion, we should always remain open to those legally going through the process of being an American. Because once we lose that, we lose part of this nation's identification.
---
https://www.facebook.com/groups/1777548702458281/
https://faheemjackson.squarespace.com/
https://www.amazon.com/s/ref=sr_nr_n_0?fst=as%3Aoff&rh=n%3A283155%2Ck%3Afaheem+jackson&keywords=faheem+jackson&ie=UTF8&qid=1492966094&rnid=2941120011 
@fjackson12345 Instagram
@2320howe Twitter