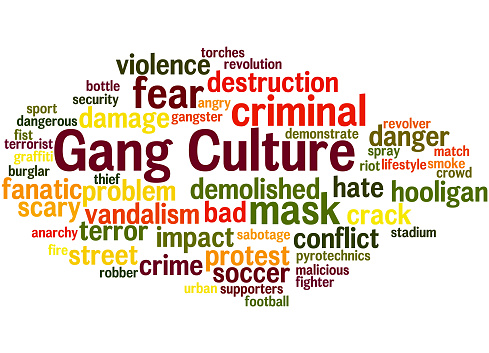 "It's raw and we love it."
---
why we love it
It's in the music and our communities. We love for some reason the gangs in America. I once spoke about the gangster mentality and the infatuation. This topic will be geared toward how it has become so popular in the dominant society. And a lot of the music has to do with why gangs are so popular. Only problem is that gangs are not a play thing. You have to realize that people die as well as go to prison. So you can have that life but these are the consequences to being in the street. We have been seeing this play itself out during the trial of rapper Tekashi 69. Over the past few years he has stated how gangsta he is, but now it's put to the test.
dollar dollar bills ya'll
I remember growing up listening to hip hop music where gang culture is big in the music. But then, you start to see companies cash in on the market for this love of the streets. Meaning, you would never see a McDonalds commercial with gang signs. But you would see someone performing the Crip walk. A dance that was created and popularized by the Crips gang in the state of California. So when you have a dance created by a street gang, you have to assume there is something else attached to these moves. And the moves are almost like a tribal dance that shouldn't be popularized by teens who don't know what they are doing. But companies don't care, they see hip hop artist Snoop Dogg doing it, now it's the Snoop dance. Now Snoop would never tell you it's his, but it becomes that because he is so famous.
rebellion is attractive
Then gang outlaws represent an aspect of daily American rebellious actions toward the status quo. There is nothing more attractive at times than the bad goys who elude the authorities in their attempts to maximize monetarily for their own personal gain. well, why is that good? Because we all have the idea that the government really isn't out for the good of the people. So when these outlaws create a work around to making money outside the watchful eye of Uncle Sam, it's enticing. But, all that enticing behavior comes at a cost to the person and society. So inevitably, the marketing and advertising of gang culture becomes a negative externality. As well as also becoming a stain on the communities from which they were created.
---
Personal Website: http://www.faheemjackson.squarespace.com
Instagram Me: @theefaheemjackson; @faheemjacksonphotography
Twitter Me: @2320howe