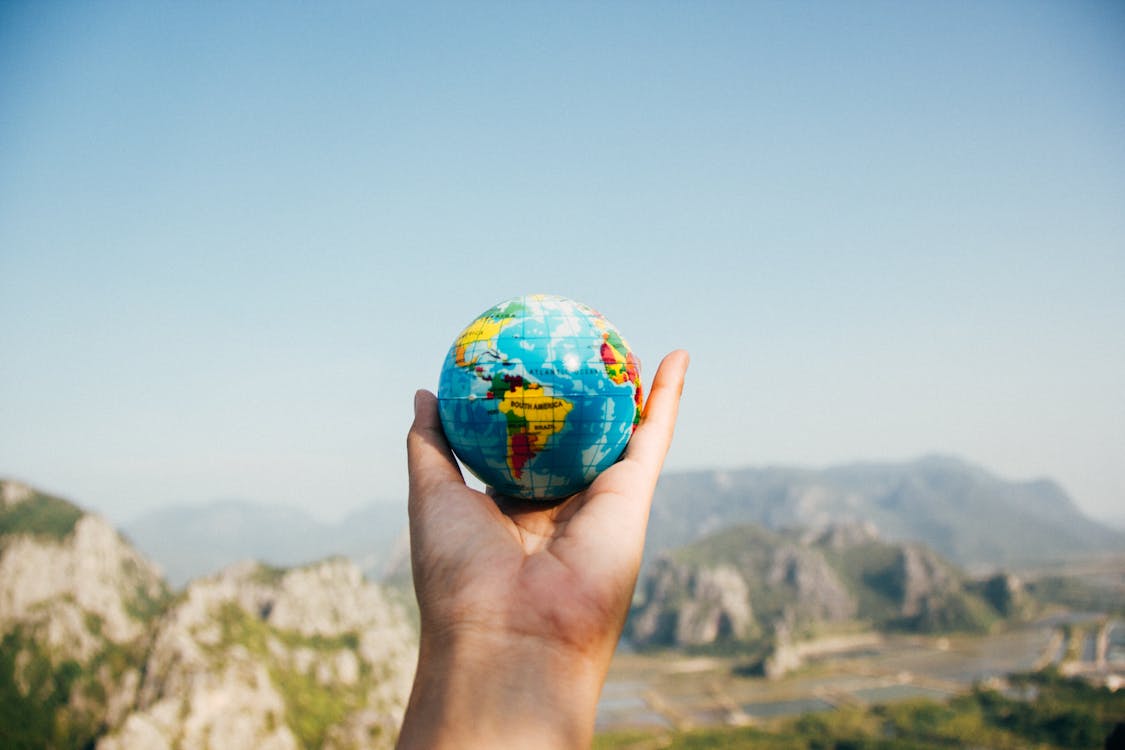 "It's terrifying, but we all have to do it."
---
When you are a college student, you have all these ideas about how your life will go once college is over. But there is no real blueprint for how life will turn out. No pot of gold awaits you as you walk across that stage. You graduate on a Saturday or Sunday, and then back to your regular day job you currently hold. And that's when it sets in, yep, life. The blueprint you thought was going to work is not working at all. The plan of getting out, and some organization observing your resume, then giving you a job is not real after all. So what do you do, you keep working whatever job you currently hold. And days turn to weeks, weeks to months, and months to years. And before you know it, you're working a job that you could have easily gotten not going to college.
Why do so many people give in and say screw it. They quite progressing forward, and now they have this expensive piece of paper that they have to pay off. Meanwhile, there are going to be the few who come straight out and get jobs. But the masses work the same mundane jobs that they had in college. Well, college is the icing on a cake, and sometimes only constitute for sprinkles. The cake is you, and you have to carve something out for yourself. So how do you carve out an identity for yourself? You start to first test out different things that peak your interest. (Oh yeah, something you should have been doing in college, not just partying) Then once you find that something, you should really do as much as you can to hone in on a skill at that thing.
Put yourself in the know as much as possible. Take on internships, go out and build something yourself; put yourself in harms way so things good can happen to you. Which sounds odd to put yourself in harms way, but you have to do so. You have to be fearless and dangerous while you're young. Don't be afraid to try your hand at something, anything, to be great. You're still at an age where that fearlessness is inside of you, and that jaded feeling of dealing with the world is not present. Because at the age of 22, 23, or 24, you can live like a hermit, and build a life. Put your time and energy into the things you love, and are good at in life.
Because in the end, that is my philosophy since I have been actively pursuing my goals for the past 5.5 years. Notice I said goals and not dreams. Dreams are these images you get of being somewhere in life, yet no work is currently being put in. But a goal put you on track to getting where you want to be. And don't worry about the failures, you're going to get plenty along the way, but as long as you're learning from them, they are lessons and not shortcomings.
---
https://faheemjackson.squarespace.com/ (PERSONAL WEBSITE)
https://www.facebook.com/fjacks063 (FAN PAGE)
https://www.Medium.com/@faheemjackson
https://www.amazon.com/s/ref=sr_nr_n_0?fst=as%3Aoff&rh=n%3A283155%2Ck%3Afaheem+jackson&keywords=faheem+jackson&ie=UTF8&qid=1492966094&rnid=2941120011   
@theefaheemjackson Instagram
@2320howe Twitter