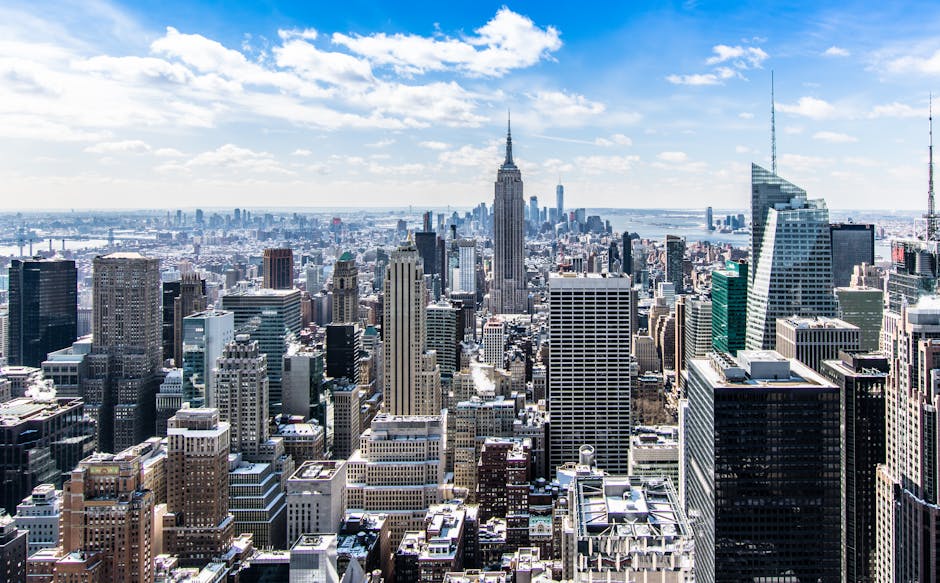 "The takeover is real."
---
Living in New York City, I feel a world away from where I grew up in the United States. My small Midwest city consisted of nearly 80,000 people and a county seat of close to 200,000. Now that I live in New York, the neighborhood where I live is massive in size with over 225,000 citizens. So you can live out your entire life and not meet one person in your community more than once. So for me, walking around you observe the landscape and realize that there is a lot of money to be made in NYC. The same can be said for places like Los Angeles, Chicago, Washington D.C., and San Francisco, just to name a few. And as time ticks away, younger generations are leaving small towns and cities in search of a better life.Yet what's happening to the smaller lesser known cities and towns, are more tragic. An aging generation dying and younger people moving are turning these once thriving industrialized places into ghost towns. Now, what will happen in the future is metropolitan cities controlling a huge aspect of American economy.
This could also change the social relationships as well as political relationships. Because even though there is a lot of land in America, metropolitan New York alone is a $1 trillion economy. You're talking close to 6% of our entire nation is in one city. And a lot of that has to do with the multinational corporations that reside in New York. So with time passing, jobs will become more prevalent in these major cities, but some may don't want to live in these hubs. But you'll have no other choice, since so much young talent is running for the major cities. Due to openness of living in these cities, they have a power base as well. And when I say openness, I'm talking about the freedom to practice religion, date whomever, and be open with your sexuality. Now, those are already free practices, but not as open as in New York or a city like Los Angeles.
You see, factories were such an intricate part of the American identity. Now we're moving in a more tech space, and people are finding it hard to adjust. For those that can make the leap, they're leaving their town for the bigger city. In the end, what will happen of all these cities that used to be productive locations? There are so many ghost towns and cities that you can buy a town. But eventually, the cities will hit a point at which we'll need to expand back outward.
---
https://faheemjackson.squarespace.com/ (PERSONAL WEBSITE)
https://www.facebook.com/fjacks063 (FAN PAGE)
https://www.Medium.com/@faheemjackson
https://www.amazon.com/s/ref=sr_nr_n_0?fst=as%3Aoff&rh=n%3A283155%2Ck%3Afaheem+jackson&keywords=faheem+jackson&ie=UTF8&qid=1492966094&rnid=2941120011   
@theefaheemjackson Instagram
@2320howe Twitter