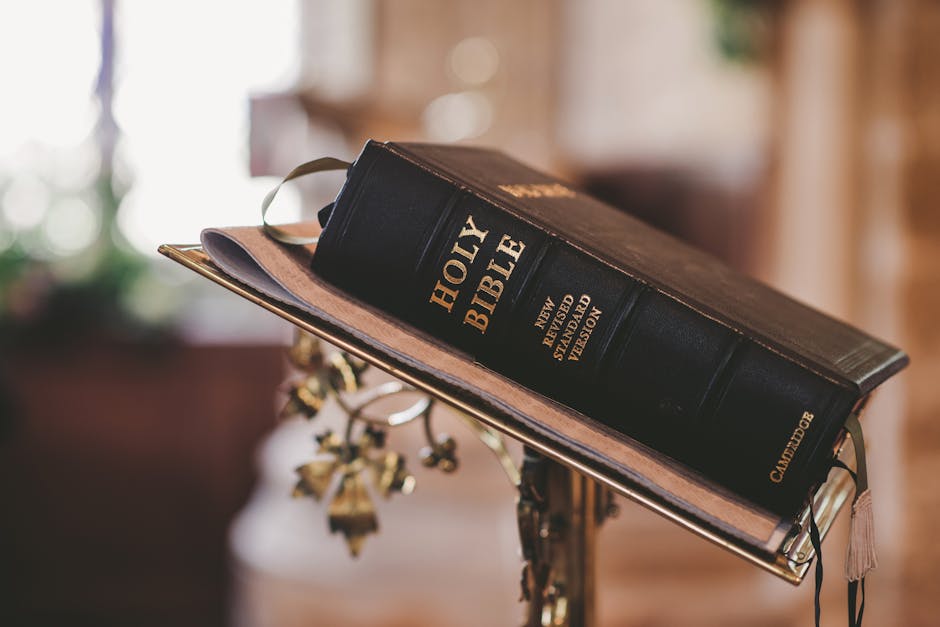 "Guide to life, not to preservation for death."
---
The Christian bible has been pondered over for centuries regarding its authenticity in society. The believers say that it is the words of prophets and God; while skeptics say it was merely man. And that man created this as a template in how to live your life on Earth. And that's what brings me to the topic for today. What if the Christian bible was just that in society? What if it were just a template in how to live your life? That would mean that all the miracles were just more imagery that is supposed to serve as something else in our lives. And what is that something else? Because the bible was written to be unchanged, and is supposed to last for the life of humanity.
But how does a book last for the life of humanity, when humanity in itself is constantly changing. So let's explore the idea of what life is like for the bible as just a template in how to live your life. That would mean the miracles weren't true and neither is the notion that we're created in God's likeness. Which would further go on to mean that Earth was not created in seven days. Does that devalue the meaning of the bible any less? Could people still believe if that were the case? And does that mean life as we know it for people is over because this is it? And that's what clouds people's minds on this topic, is what does life hold for me?
Is that something that people who were the scholars understood about the past? Maybe they knew that man needed something to believe in that was much higher than themselves to define their lives. Because humanity is just as fragile as any other creature. Only problem is that humans are given a conscious. And with that conscious we have the ability to make what we feel are rational decisions. And another aspect of that rational mind is knowing and understanding that we all will die one day; our mortality. Knowing and understanding that this is it for us in life, and nothing else. So here one day and gone the next, not experiencing any real fulfillment out of life. And here is where belief becomes strong in a deity.
Not being able to come to terms with not mainly your ending, but your existing. We hold on to religion because it does in part gives us the reason to exist. We say, "Without God, where would I be." "Or you're never alone when God is near." But how is it that in a world of so many people are we alone and no one to depend on. So the idea of the bible serving as a non-religious text, but more so just a basic moral code, still creates disconnect. Because the moral code is fine and all, but what about the living. We have something in us that goes far back in the DNA chain that makes us who we are, that is the reason we tend to be alone, not like other people, or ignore another person's existence. And yet we need that friendship and companionship.
See, in the end, I don't see religion going away. And when I say religion, we think about the major religions. I mean a new religion, or one growing in popularity that is already here, yet small may not go away. People are always searching for something outside of self. It's something that both believers and non-believers both agree on. Once we feel know we know all there is to know about us as a human species, you're now interested in something greater. Greater than you, me, this Earth we live on, and beyond.
---
https://www.facebook.com/groups/1777548702458281/
https://www.indiegogo.com/projects/freedomless-speech/x/11885908#/
https://faheemjackson.squarespace.com/ (PERSONAL WEBSITE)
https://www.facebook.com/fjacks063 (FAN PAGE)
https://www.amazon.com/s/ref=sr_nr_n_0?fst=as%3Aoff&rh=n%3A283155%2Ck%3Afaheem+jackson&keywords=faheem+jackson&ie=UTF8&qid=1492966094&rnid=2941120011   
@fjackson12345 Instagram
@2320howe Twitter