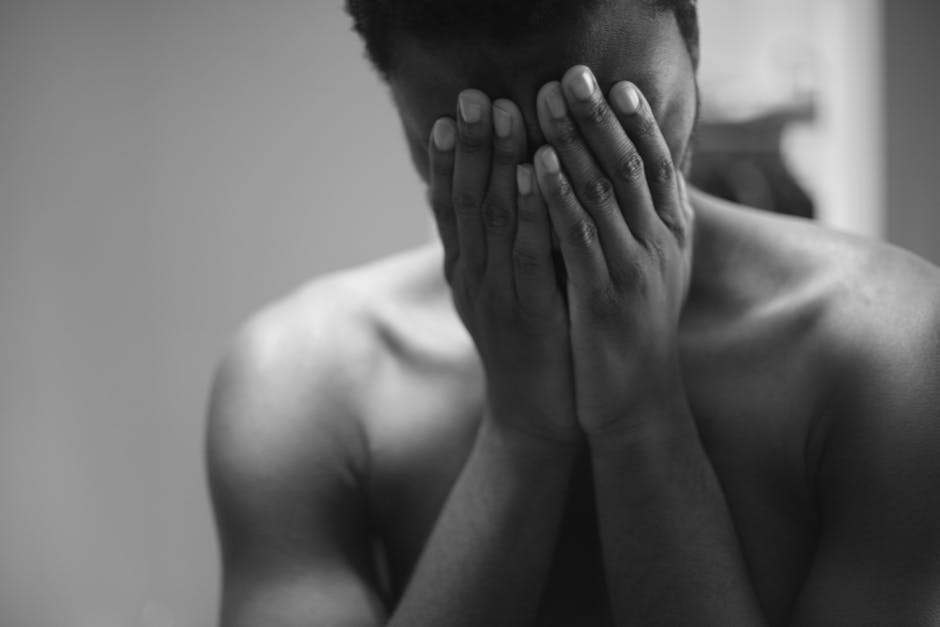 "It exist, but to what degree?"
---
Growing up in the Midwestern state of Wisconsin, I never really thought about race. And when I say race, I'm not referring to the human race. I'm talking about being an African American male. I could visibly tell the students in school were different than myself, yet it was not much of a discussion. The schools were predominantly White, while I grew up in a majority Black and Hispanic neighborhood. I would hear things regarding issues with being Black. I heard how people would say it was harder to get employment, going to certain schools, or even dating in monogamous relationships. Yet it never quite sunk into my mind, until I got older. And that's when the experiences started to take hold in my life.
Experiences ranging from looking throughout my childhood at how the teacher student relationship was different with the White students versus the Black students. Or even how walking up the street I noticed non-Black people were put off by my presence. But still, the relationships I had with students in school was quite enjoyable. No one treated the other person like an outsider. And all the kids in school would go over each other's house on the weekends. So what was it that so many people were talking about really? Well, I began to see once leaving my mother's house going to an out-of-state-college.
I attended two universities, the first being in the state of South Carolina. The school was a historically Black College in Columbia, South Carolina and most of the students came from the south. Attending this school was actually a culture shock because even though we were all the same ethnic group, I didn't quite seem to fit in. And that's when I realized, that even though I grew up in a majority Black community, I didn't spend much time in the community. With so much going on that my mother didn't want me apart of, I was in school and sports. So what happened, oddly enough, is that I lost a connection with other Black students at the school.
Feeling homesick, I returned back to Wisconsin to attend a university about twenty minutes from where I grew up. This rural campus was attended by multiple ethnic groups of students. It would be the campus where I graduated. But, while back in Wisconsin, I had a situation one time where I was eating in the cafeteria. Seeing a young White male I went to middle school with, we got our lunch and headed toward a table. Then I noticed a situation I had never come in contact with before. One table had mostly Asian students, one table had all Black kids, the Hispanics sat together, and the White kids sat together. My friend and I walked near a table that was mostly White, and for the first time in my life I felt uncomfortable.
Growing up, my mother raised me with the impression that you had to deal with every group of people. Yet now, I was forced to make a racial decision. Everyone else sat with what made them comfortable, but what was I to do in this space. So, for me, throughout undergrad, I kept my distance from a lot of people. And actually, I never really experienced a college life. But even after college, and entering graduate school, I started to see more of a divide. But not only the divide, but how important it is in society. I have sense taken on views that are different than how my mother raised me.
One of which is the idea of interracial dating. Growing up, I probably would have said sure, but seeing the strain of an interracial relationship, I'm not sure I could handle it. I couldn't handle the family tension, nor making the woman choose me or her existence. My views changed where I live because I still live in a Black neighborhood. That feeling of safety is why I have decided to stay. That common bond that you share with the people. And it's a whole lot easier socially as well. Yet I am trapped between how I was raised and the society I live in today. I was raised to be more impartial, but that's not my life experience in our country.
And in the end, no matter how you're raised you have to live in this society. It's great to have these idealistic views of the world, yet they are not fully true. It shouldn't, but ethnicity matters: where you live, who you date, friends you tend to make, and how you view society. It's an imperfect society, but it's the only society we have. Do I see it changing, maybe, but not in the foreseeable future.
---
https://www.facebook.com/groups/1777548702458281/
https://www.indiegogo.com/projects/freedomless-speech/x/11885908#/
https://faheemjackson.squarespace.com/ (PERSONAL WEBSITE)
https://www.facebook.com/fjacks063 (FAN PAGE)
https://www.amazon.com/s/ref=sr_nr_n_0?fst=as%3Aoff&rh=n%3A283155%2Ck%3Afaheem+jackson&keywords=faheem+jackson&ie=UTF8&qid=1492966094&rnid=2941120011   
@fjackson12345 Instagram
@2320howe Twitter