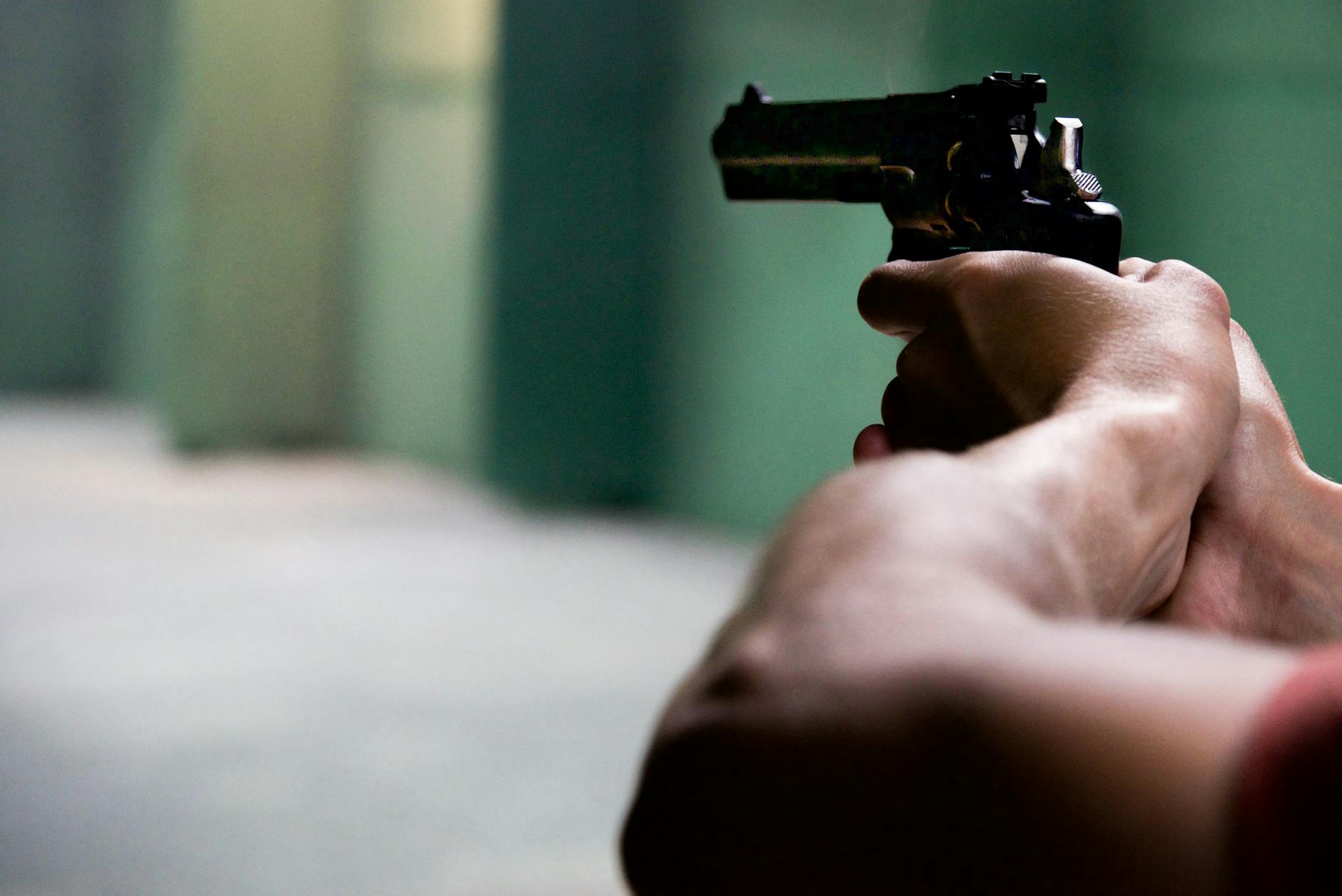 "Aim-Fire!"
---
cock and unload
I am from the state of Wisconsin, and coming from the Midwest you are used to people owning guns. Now that I live in New York City, people think that it is odd to own a gun in this city. The only people you hear about that own guns outside the police are criminals. So what is it, what is the need to own guns. Because yes, we have a right to bare arms, but sometimes we take it to the extreme in the United States. There are people who own guns that foreign countries don't have in their military arsenal. And we all say the same thing which is, "It's my right." But this goes far beyond rights to own a gun. Because consider myself someone who believes in your right to own a gun or guns. And I even like the well-known M16 assault rifle as well as the Desert Eagle hand gun. But where does all this come from in America?
1789
When the 2nd amendment was drafted it was written because the United States had just won the war against the British. So it made sense to have a well orchestrated during that time period. But when you look at the times of today, this is considered outdated, but we still have a right to bare arms. A lot of it has to do with protecting your household. But we also haver to look at the document for the time period. The men of the past who drafted up these documents could have never seen citizens owning the type of weaponry that kills its own citizens. The purpose was to fight outside forces not our own citizens. So that is the problem with using the argument of the fore fathers of America and their intent.
playing off of fears
When you live in a major metropolitan city, you should be a lot more cautious about where you live. But the reality for most Americans is that they don't need the weapons they do where they reside. But most Americans live in rural areas with very little crime, but a high gun ownership. They own guns off the idea of what could happen in this country from a force that they most likely will never come in contact with. So this country plays off of fears because the typical gun owners are not connected into a diverse environment that allows them to see reality from fiction. And yes, there are bad things that happen everywhere, but to a large degree people are more scared than they need to be.
---
Personal Website: http://www.faheemjackson.squarespace.com
Instagram Me: @theefaheemjackson; @faheemjacksonphotography
Twitter Me: @2320howe