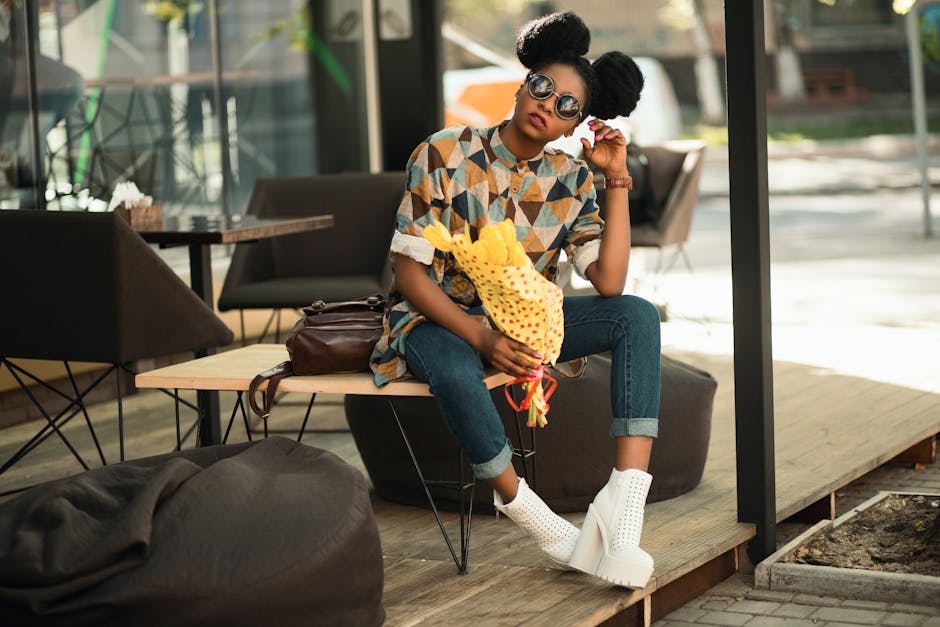 "Say it loud, I'm Black and I'm proud."
---
me being me
The historical landscape of Black people in america has taken on so many faces over time. But there was one (face) that popped up in the 1960's with a phrase coined by singer James Brown, "Say it loud, I'm Black and I'm proud." And sense then Black people have found means of making ourselves stand out in a positive manner. Well, why did that term come to be in America? When that song was written, we are talking the height of the Civil Rights Movement. So as a means to uplift the people going through social strife in this country, James Brown came out with this song.
why unapologetic
The term "Unapologetically Black" is used because anytime we show any sense of pride in ourselves it is shot down. No one seems to come out of the wood-work when it's negative. Meaning, inner cities of high crime, single parent households, and poverty exist, yet no one has a plan or solution to do anything. Black people galvanize to fix the issue, and we are immediately labeled as being separate. Or there is a way to say poverty is not a Black issue it's an issue of everyone, so as to deflect from the group that has the highest crime and poverty in America. It's a reason to not have to address the issue in the community. Or drugs is not a Black problem, it's everyone's problem, meanwhile narcotics is rampant in Black communities. So when we create an agenda geared toward the community, it's us not being for the country, yet if we don't try to fix the problem, who will.
where is it coming from
We hear the naysayers, but who are they really? Because if you look at the Black community, the opposite of us has been White America. Meaning, who has been on the other end of Black criticism; White America? Who have we had our strife with throughout history, White America? But let's put this into its proper context  and perspective when we say White America. Because the majority of White people could care less about Black people coming into communities cleaning up the negative aspects of the community. White America could care less about Black people taking pride in their appearance, their mind-frame, and/or their financial conditions. But the face has long been White, which is something that creates the disconnect. Our vague existence in America keeps us in constant strife with "White America" but who really? "White America" is very vague, but for so long, and even today a White face is connected. And it's the social construct of Black and White that creates the constant issues.
trek along
There is never a day you should sacrifice yourself for the comfort of another person. If you go to work, raise your family, contribute to society, where is the need to be apologetic in the first place. Live, and if your hue and your existence is too much for another person it's their problem. I never say, "Unapologetically Black," because even having to say it means you're trying to prove a point to a person not worth proving the point to. Live, grow, and prosper; leave the naysayers behind.
---
My Personal Website: www.faheemjackson.squarespace.com
Instagram Me: @theefaheemjackson
Twitter Me: @2320howe
Medium.com/@faheemjackson
Tumblr Me: @fjackson44