---
"What they mean today may be different tomorrow."
---
meanings
Man throughout history have always used symbols as a means to get a message across. A lot of these symbols have been images and not words because the power of the imagery last longer. But what happens when words or images change their meanings? Who is behind the changes and why? Also, who decides how long something stays a symbol before it changes?
many changes
Throughout history symbols have changed and for many different reasons. The rainbow first was a symbol to show Noah there would never be a great flood. It moved into the symbol of peace, then commandeered by the Gay community as a symbol of LGBT pride. We don't quit know the faces or the names that change things, but they do, and the change has major impacts.
symbols
The symbols below are the major symbols throughout history that have changed:
SWASTIKA
A symbol that was once the symbol of prosperity, good-will, and blessings for the Hindu community is now the symbol of the slaughter of millions of Jews during the Holocaust.
STAR OF DAVID
This is the symbol by which Jews use to express their unity in the community has been used by American street gangs.
SKULL AND CROSS BONES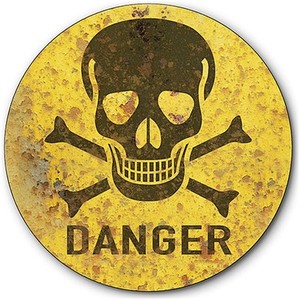 This has meant for so long a symbol of death, but has also been popularized with poison, pirates, gangs, and even entertainment (rock music).
RAINBOW FLAG
This has been the symbol of the LGBT community, but for so long prior it has been a symbol of peace, but at first biblical.
what next
Now moving forward, what will be the next symbol change? Because every generation changes something in the world. I bought a shirt that I liked, but didn't realize once I got home that it was the symbol of the Communist party. No big deal today, but would have been a major issue when my mother was young. The video below is from a YouTube clip on symbols from a TED Talk.
---
My Personal Website: www.faheemjackson.squarespace.com
Instagram Me: @theefaheemjackson
Twitter Me: @2320howe
Medium.com/@faheemjackson
Tumblr Me: @fjackson44