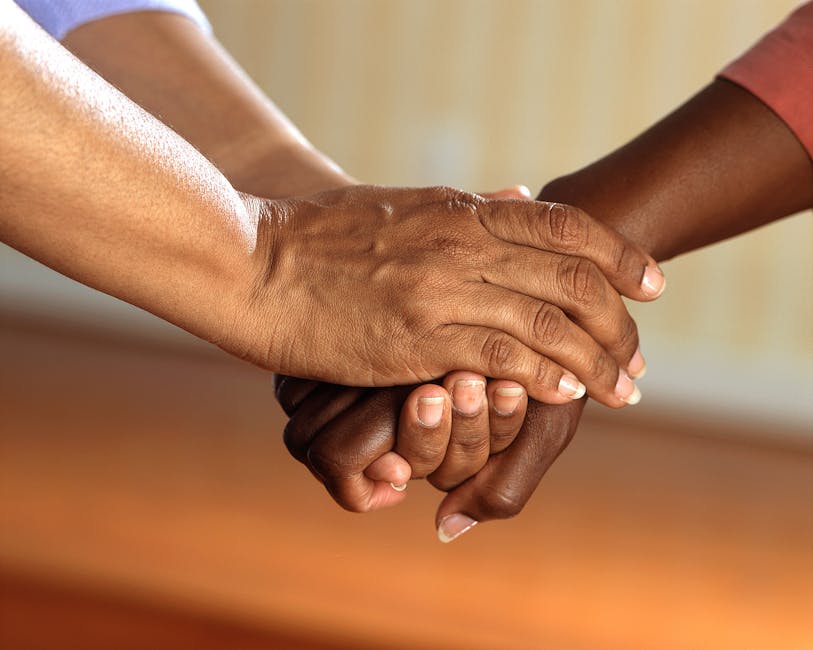 "Is segregation better than diversity?"
---
Growing up in the United States, you don't realize as a child how segregated the country is until you become an adult. Then you start to realize that people of an ethnic group prefer to conduct in business from within. And I have been to communities throughout the United States noticing that there are groups who would prefer to employ each other and not so much groups that don't represent their common interest. Yet I have noticed growing up in a predominantly Black neighborhood that most Black people are racially ambiguous when spending our dollars. And coincidentally we are also the poorest group overall because of the spending outside. Dollars don't quite circulate through the community like other communities. And to add to the lack of businesses owned by Black men and women, we also have issues concerning healthcare, education, employment, and political representation.
Now with all that has been said so far, what obligation do you have as a Black man and woman to the community if you have found an ability to put yourself in the know. Because Mexicans open businesses, hire each other; Chinese open businesses and hire each other; Jews open businesses and hire each other. To add to it, when they invest, the people they help tend to be
their own ethnic group. Then when Black people need the aid to start an endeavor, we never can get help. So for Black people who have found a way to gain wealth is there now this duty to do what society outside the realm of us won't do. Because our numbers are staggering with regards to unemployment; and if it's not anyone else's problem, why not? So is there an obligation from the learned of the group to do more for those who actually want but can't get the aid.
Here are some insights into what help might consists of: education being a major one. Predominantly Black neighborhoods, such as Chicago where schools are dying because they're pulling
from taxpayers who are poor. So our children fail because schools lack adequate funding from the system. Do we A) move back to these communities, increasing the tax dollars pumped into the schools, or B) open our own schools funded by Black men and women with money. Because we can't let our children fail. Schools close and they have no place to go, society says not my problem, but on the bother hand Black people, don't help each other. So major issues with education could be seen as an obligation.
Another major issue would have to be crime in the communities. What is the obligation to the community from Black men and women who are of intellectual capital? What role do the learned play in teaching the younger generation so that it stops somewhere? I brought up Chicago in regards to education, but the high levels of violent crime has surpassed in some areas of third
world countries. What responsibility is it from those that possess the intelligence to shift the perception of a young generation? Dr. Martin Luther King Jr. was very pivotal in the move for so many young Black people during that time to want to get into social activism. So who are those that will take on the voice to steer so many young Black males from a life of crime? It won't come from anywhere, it has to come from within.
So in the end, the shift to the community has to come from Black people ourselves. We are the only people that have to be willing to make the move because the ability to shift a perception about us is not coming from outside of us. But here is something interesting, it is not anyone else's job to make us look good. It sounds quite segregationist, but the only people responsible for the shift in a group's identity should be the group. So when you see films constantly made about the Holocaust, good. Jews are doing their job, they're supposed to keep the history of what happened in Europe alive. Never look to another group as a means of justifying who you are because you'll never get it.
---
https://faheemjackson.squarespace.com/ (PERSONAL WEBSITE)
https://www.facebook.com/fjacks063 (FAN PAGE)
https://www.Medium.com/@faheemjackson
https://www.amazon.com/s/ref=sr_nr_n_0?fst=as%3Aoff&rh=n%3A283155%2Ck%3Afaheem+jackson&keywords=faheem+jackson&ie=UTF8&qid=1492966094&rnid=2941120011   
@theefaheemjackson Instagram
@2320howe Twitter