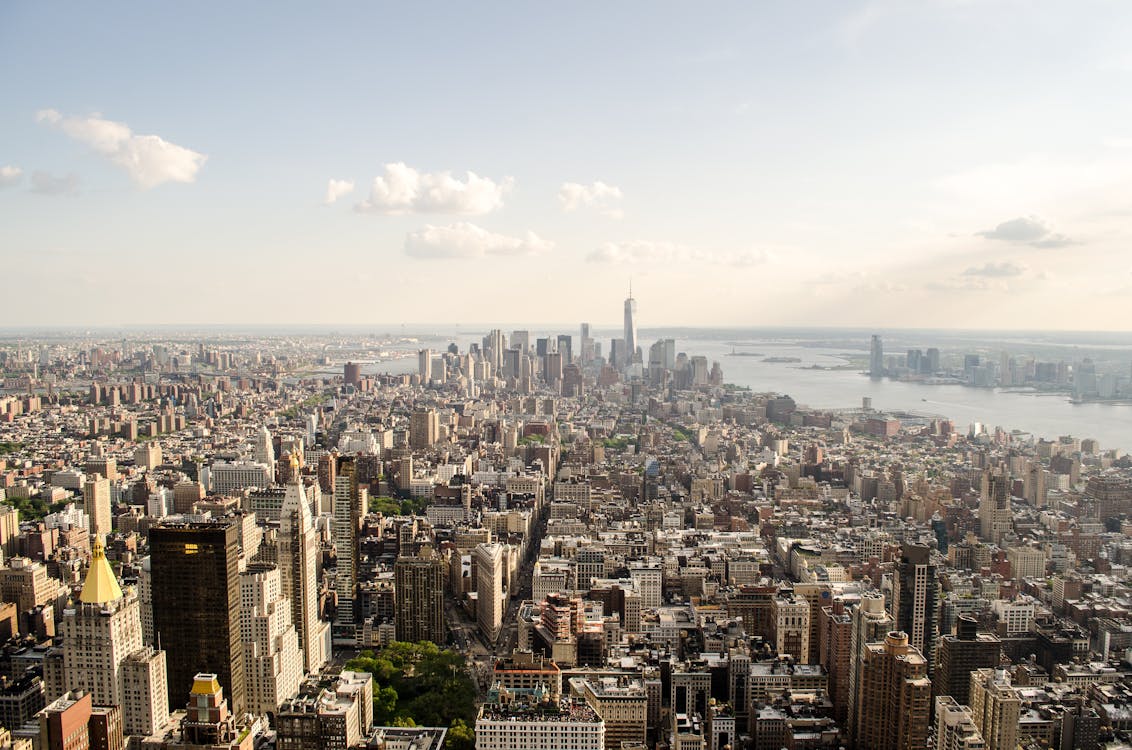 "Changing locations is only the start."
---
So many people who are from a small city or town feel that they need out. They wish that they could live somewhere that is other than the their current city. What they don't understand about leaving the small city and heading for the big city is two things. Number one, the same people exist in the big city as your small town. And another thing, changing locations don't mean your life is going to get better. I live in New York City, and you don't land on a plane and just instantly become inundated with all this good stuff and positive energy. You have to shift through the bad energy and make a name for yourself, which takes time. Something a lot of people are not wiling to do.
So why do people look from the outside in, and think that their lives will be better if they just move. See, me on the other hand, I had to leave my former city. The career path I wanted to take, I couldn't get there where I was located. But I was not running from people or even myself. And that is the key aspect of people's decision to leave their small town or city. They don't realize at times that they are running from themselves. Because if you hung out with a crowd of people that were not in your best interest in your small location, you could potentially run into the same people in your new location. Why, well because you are unaware of how to place yourself around good people. People going in the same direction as yourself.
You see, when I was living in my small city, I didn't hang around people who were not in my best interest there. So when I moved here to New York City, the same rules applied. But if you're one of these, I need to get away from here people, don't head to NYC, LA, MIA, ATL, or CHI. Because another aspect of the bigger city are the same people you left times ten. Whatever you ran into bad there is worst when you get here. There will be people in your business, people who look at life through a very negative lens, people who have no goals or hope for the future, and people who don't want to see you succeed. And not noticing these people in small town USA, may result in you running into the same people in big city USA.
In the end, you are the person that most likely need to change first. Your mind has to be right before you move to a big city. Your senses have to really be heightened and your hustle game must go up even higher. Thinking you're going to escape the people where you're from is flat out wrong. You are coming in contact with even worst of the same group. So change your circles in your current city, then make the leap for new opportunities elsewhere. This way, you're prepared for the new challenges that come with the big jump.
---
https://www.facebook.com/groups/1777548702458281/
https://www.indiegogo.com/projects/freedomless-speech/x/11885908#/
https://faheemjackson.squarespace.com/ (PERSONAL WEBSITE)
https://www.facebook.com/fjacks063 (FAN PAGE)
https://www.amazon.com/s/ref=sr_nr_n_0?fst=as%3Aoff&rh=n%3A283155%2Ck%3Afaheem+jackson&keywords=faheem+jackson&ie=UTF8&qid=1492966094&rnid=2941120011   
@fjackson12345 Instagram
@2320howe Twitter