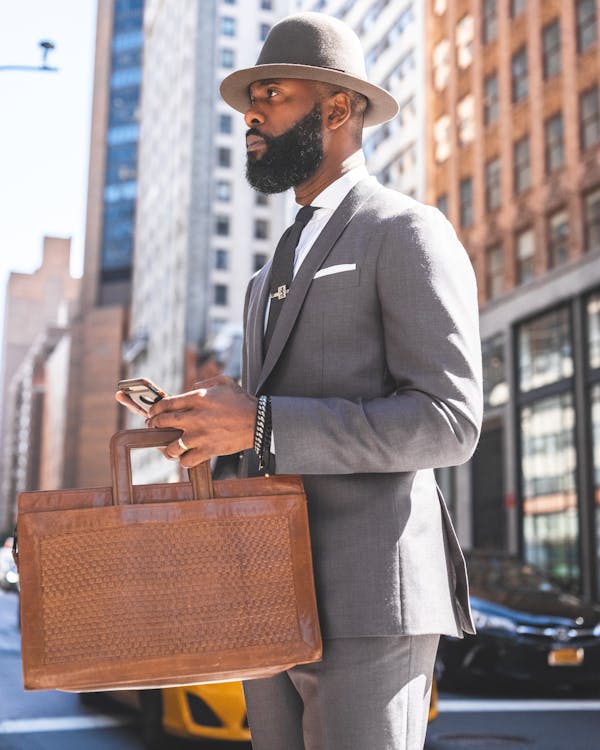 "Fresh to death."
---
TWO PIECE WITH A TIE
For the longest, you could not wear certain articles of clothing to work. But in today's society, the lines have been blurred for what you are allowed to wear. You now see the CEO of the company wearing a sweater, jeans, and sneakers. Case in point, Founder and CEO of Facebook, Mark Zuckerberg is known for his hoodie and jeans that he wears even in business meetings. So much so, he was criticized for dressing this way when speaking to the government. But you also see the sleeve and neck tattoos sported by the professionals that used to never wear them. You see the doctors, teachers, and even the law enforcement.  This in itself was something that the bad boys did back in the days, now the boys in blue rock the tats.
CASUAL WITH A WINK
I have to make you think for a second. Just because things have gotten lax, does not mean you can show up and do anything you want to do. There are still guidelines regarding the attire. You can't show up to work like you're on your way to a nightclub. Because this would be problematic for the organization. So you can be casual, but it's a business type of casual. Meaning you are to still wear khaki pants and a nice sports shirt with drivers or moccasin shoes. But may I remind you, there are still some places where you cannot be yourself. You have to still follow the traditional guidelines for how one should dress. And there is a reason why you cannot dress a certain way.
THE USUAL COULD BE ENFORCED
Don't be misled, there are places that still have a strict dress code. Like instance, a school teacher has to think about what they will wear, especially if they are around small children. Kids are like sponges and they will soak up anything in their environment. So you don't want to wear something that will spark a conversation you don't want to have with kids.
---
Personal Website: http://www.faheemjackson.squarespace.com
Instagram Me: @theefaheemjackson; @faheemjacksonphotography
Twitter Me: @2320howe