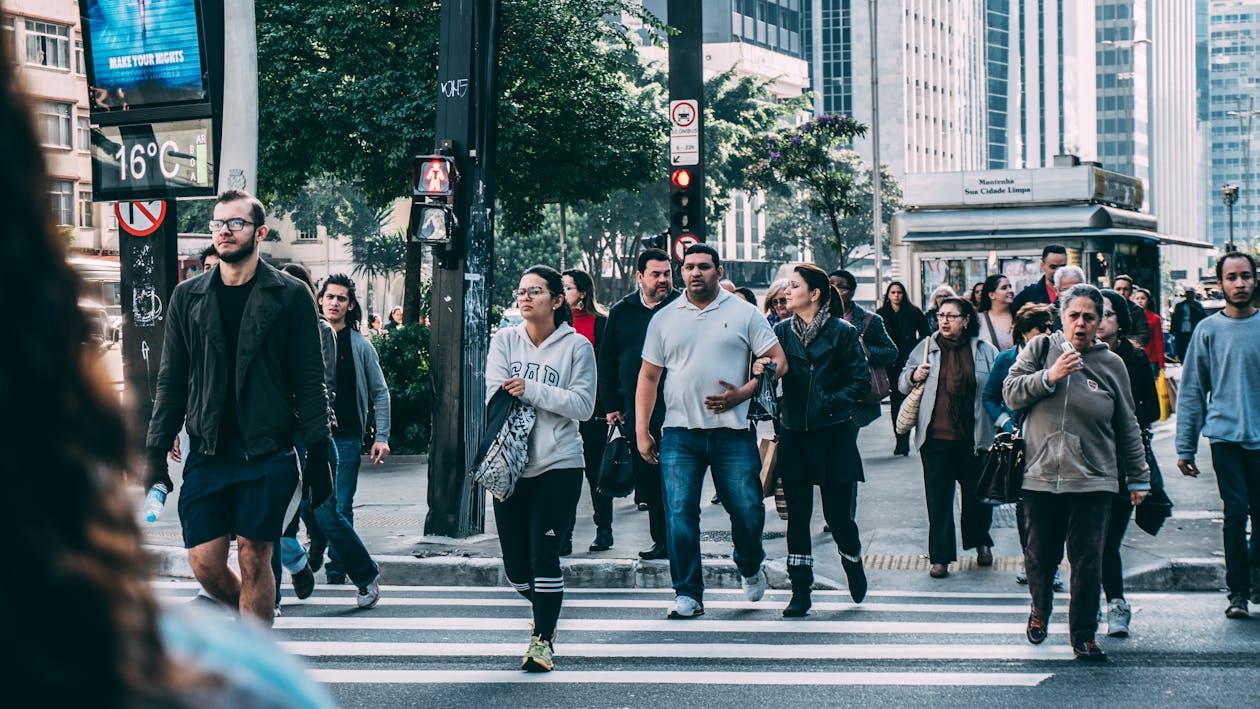 "I know things are wrong, but what can I do?"
---
Observing the issues that have been in the news lately, you have to ask yourselves, "How do the masses feel about all this socio-political tension." Because we see the people outside protesting. They are the fearless few who don't think twice before stepping out and fighting. They are the ones not afraid to go to jail for what they believe is right. The chosen few that if not for them a lot of things in life just would not change. When I walk around, it's as if we live in two separate countries. The country that fights for rights and the country that just exist. And that portion that just exist is know as the silent majority. The silent majority would much rather go to work , come home, and act as if life around them is not happening. Well, why do they do it?
I can't look at people who don't fight hard for what they believe in as cowards. As you age, you understand humans as a whole. And then you learn that most people just want to exist. They don't want trouble, they just want to work and make it home in time to feed themselves and their families. But there are problems in your society that if not for the chosen few who fight, where would so many be today. We always like to look into the past and say the bad people were then, and now is different. But to me, I don't think there were worst people in the past as a whole. I think that most people felt even slavery was bad for society. It's just that we accept things as a nation and for the most part the world at large. Almost like this self-defeating, "Oh well, that's how things are I guess."
If people felt they could overthrow subjugation, I think they would have done so. But for some reason, one person says, "I'm just a regular guy, what can I do?" And then 5 people say that, then 50, then 500, and so on and so forth. All the way until it is the narrative driving a civilization. Until someone stands and speaks out, then more join. Now, is that enough for the masses to involve themselves, no. Because they are afraid; no. Maybe it's because they disagree with the fighting; no. People don't involve themselves because they are concerned for their own well-being and employment, but they do agree with the protest against the status quo. We might see that and say, "Well protestors are risking their lives." But the human element of what we are is self-preservation. It all comes down to the whole fight or flight mentality. Who will stay and fight opposition and who will run away?
In the end, like I said before, the masses could be mistaken for cowardly, but just because someone is scared does not necessarily make them a coward. To me a coward is someone who prays on others weaker than them but wouldn't dare take on a person who is their equal. You see, a lot of people not fighting back has to do with that ingrained things that lies inside of all of us. We step out into the world all hoping that nothing bad happens. We just want to work and exist. Some people don't even care if they are barely existing because everyday above ground is great day. But as for the chosen few who fight back, they do so even if the masses don't get involved. They fight and ultimately we all benefit from their hard pushback; and for that we thank them. Even if at times it is a silent thank you.
---
https://www.facebook.com/groups/1777548702458281/
https://www.indiegogo.com/projects/freedomless-speech/x/11885908#/
https://faheemjackson.squarespace.com/ (PERSONAL WEBSITE)
https://www.facebook.com/fjacks063 (FAN PAGE)
https://www.amazon.com/s/ref=sr_nr_n_0?fst=as%3Aoff&rh=n%3A283155%2Ck%3Afaheem+jackson&keywords=faheem+jackson&ie=UTF8&qid=1492966094&rnid=2941120011   
@fjackson12345 Instagram
@2320howe Twitter